December 15, 2016
TIGHT AT THE TOP - BRM OFFICIAL QUALIFYING NEXT
F1H2O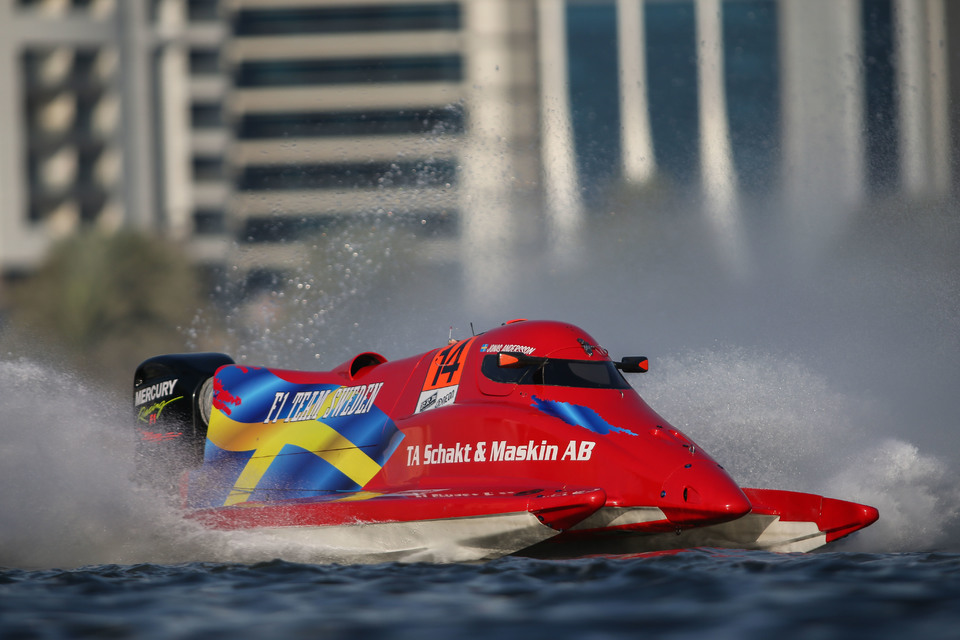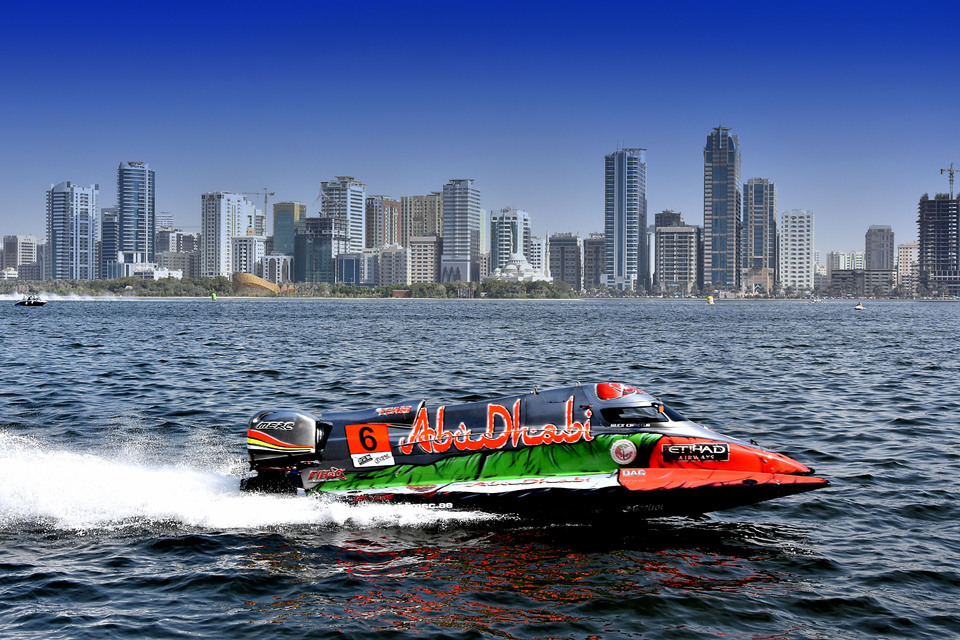 Thursday, 15 December, SHARJAH (UAE): In what is now becoming a familiar set of stats as the competition intensifies, the gap between boats is narrowing with less than a second separating the top 12 in this morning's official practice.
Abu Dhabi Pole-sitter and race winner Jonas Andersson pumped out the only sub 46 second lap of the session in the boat he refers to as the old lady saying "she is fast but ugly!" to top the time sheets with a 45.97, with Alex Carella, teammates Ahmed Al Hameli and Erik Stark and last year's Sharjah race winner Marit Stromoy separated by 0.08 of a second. "It is so tight out there. These days there is really nothing to separate us. You can overtake here, but it is tricky so it is so important to get into Q3." said Stark.
Shaun Torrente posted sixth fastest, 46.28, but was beaming from ear to ear, saying it's the best the boat, the package has felt all season and that there is more to come "it felt great out there. I know what we have left but didn't want show my hand."
Sami Selio has switched back to the boat he ran in Portugal, thinking it may suit the conditions and the circuit better, his best 46.59.
Bartek Mrarszalek popped in an impressive 46.63 in ninth and says "I am finally starting to feel comfortable and that improvements are coming, now I have to get my mind right."
Quietly going about his business in tenth with a 46.72s lap is the man who needs to bank just one point tomorrow to become a three-time world champion, Philippe Chiappe. And there is an air of complete calm within the CTIC F1 Shenzhen China Team.
There were problems for Aussie newcomer Grant Trask who was towed in twice with a new engine going on for qualifying.
Mike Szymura is still on the back-foot after breaking an engine yesterday and is further hampered by not having the propeller to match the set-up they want to run.
BRM Official Qualifying starts at 15.30hrs [local].
For full classifications – official practice