March 28, 2019
REBELLION OFFICIAL QUALIFYING RESCHEDULED DUE TO ADVERSE WEATHER CONDITIONS
F1H2O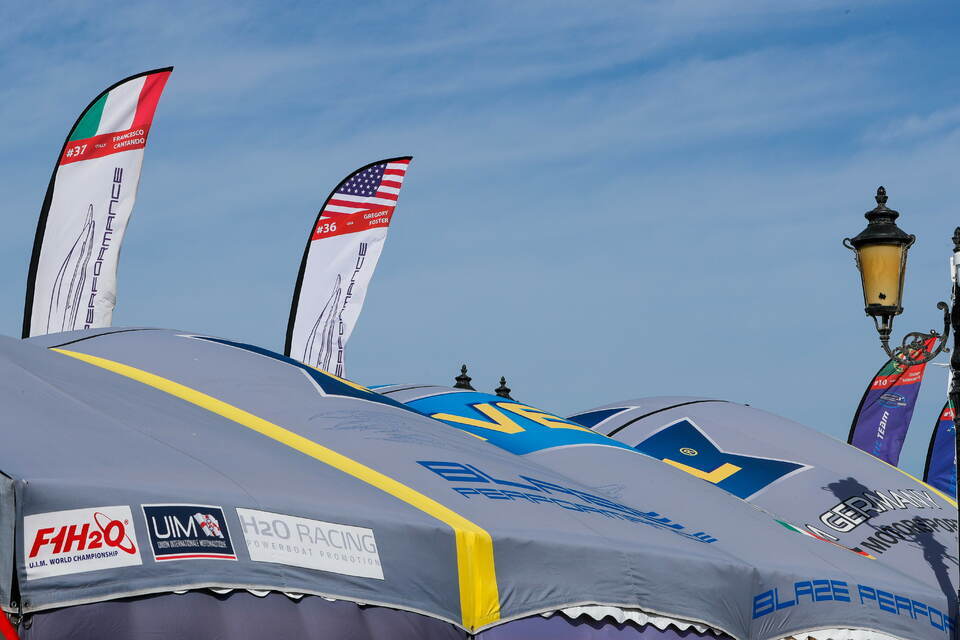 Thursday, 28 March, DAMMAM (Saudi Arabia): Strong winds and rough seas continue to disrupt the time schedule at the Grand Prix of Saudi Arabia in Dammam, the opening round of the 2019 UIM F1H2O World Championship.
During this afternoon the 30km/h winds blowing in off the Gulf and one meter plus waves forced the hand of race officials and the postponement of today's extra free practice and with similar conditions expected on Friday the decision to reschedule and bring forward Friday's Rebellion Official Qualifying was taken.
Originally scheduled to start at 1600hrs [local] Rebellion Official Qualifying will now start at 10.30hrs with teams getting their first and only opportunity to get out onto the water for a one hour practice session at 0815hrs.
Revised Timings:
Friday, 29 March
0815 – 0915: F1H2O Free Practice
0930 – 0950: F4 Free Practice
1000 – 1020: F4 Time Trials
1030 - 1130: Rebellion Official Qualifying
Saturday, 30 March
0900 – 0930: Drivers Briefing
0940 – 1000: F4 Free Practice
1010 – 1030: F4 Time Trials
1045 – 1145: F1H2O Free Practice
1430 – 1450: F4 Race
1545: F1H2O Parade Lap
1600 – 1700: F1H2O Grand Prix of Saudi Arabia