March 28, 2019
GRAND PRIX OF SAUDI ARABIA A LAUNCH PAD FOR AN F1H2O TEAM AND FUTURE WATERSPORT EVENTS
F1H2O
Strong winds force postponement of extra free practice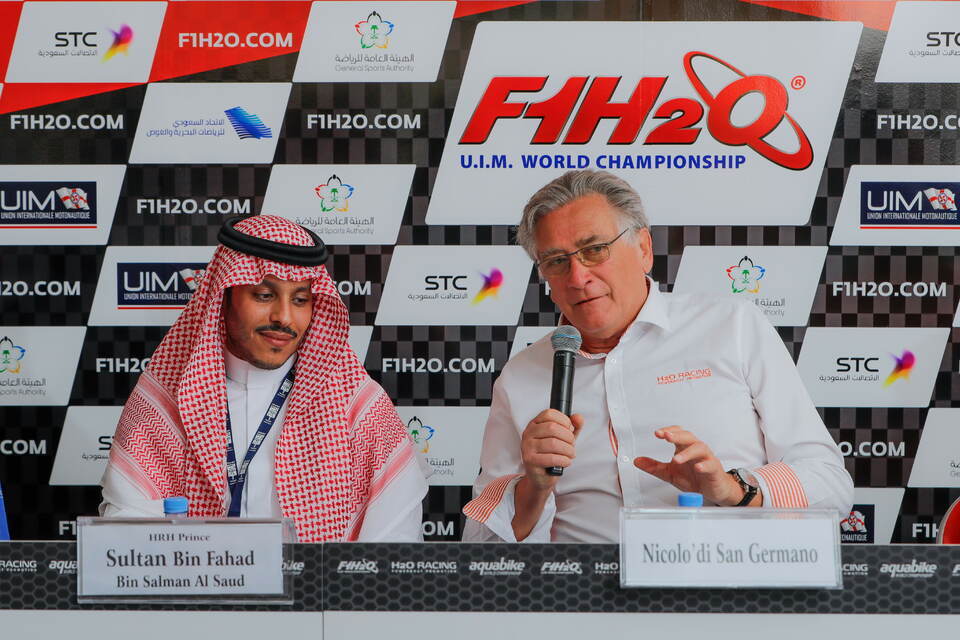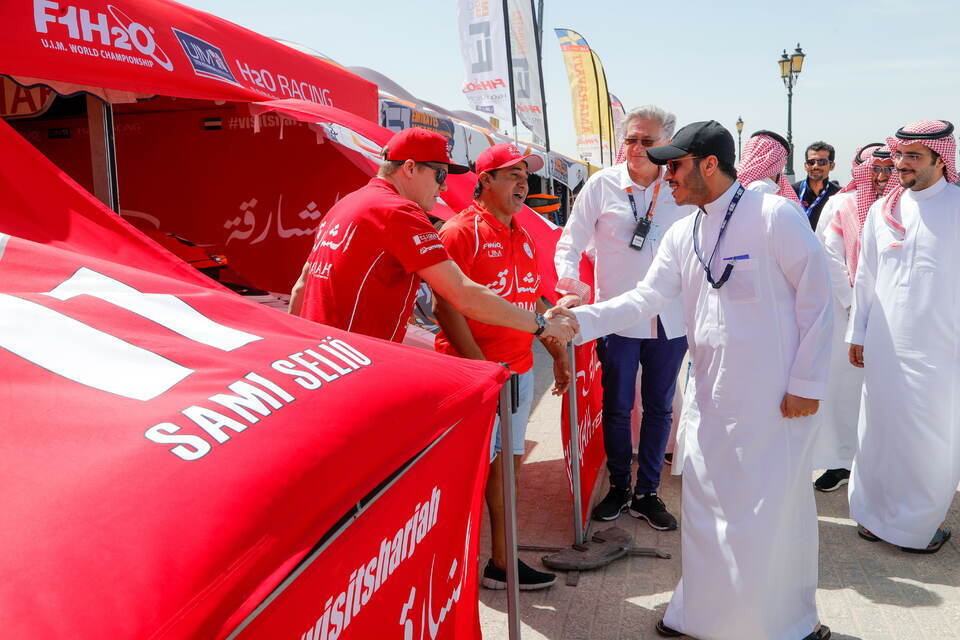 Thursday, 28 March, DAMMAM (Saudi Arabia): His Royal Highness Prince Sultan Bin Fahad Bin Salman Al Saud, President of the Watersport and Diving Federation has outlined his future plans to develop watersports in Saudi Arabia.
Speaking at today's press conference in Dammam ahead of this weekend's UIM F1H2O Grand Prix of Saudi Arabia alongside H2O Racing President Nicolo di San Germano and drivers Marit Stromoy, Shaun Torrente and Ahmed Al Hameli, he said: "It is a pleasure to be here. I think that if this event says anything it shows how we have become part of a global sports community and the big movement that is currently happening in Saudi today is very positive and exciting for everyone involved.
"We are looking to get more and more involved in watersport activities and we are using this sport and event as a launch pad to do just that. Developing a team from Saudi to compete in the F1H2O World Championship is something that we have discussed and are working towards. But we want to do it the right way and hopefully we will have some more news on that.
"We are also looking to bring other sports and events here but first we want to work on the infrastructure and give the opportunity to Saudi participants in powerboat racing and jetski racing and to help them to step up and compete internationally and that is our responsibility."
Today's scheduled two hour extra free practice session scheduled to take place at 13:15hrs has been postponed due to strong winds blowing in from the Gulf.