October 18, 2019
SCOTT GILLMAN LOOKING AHEAD TO 2020
F1H2O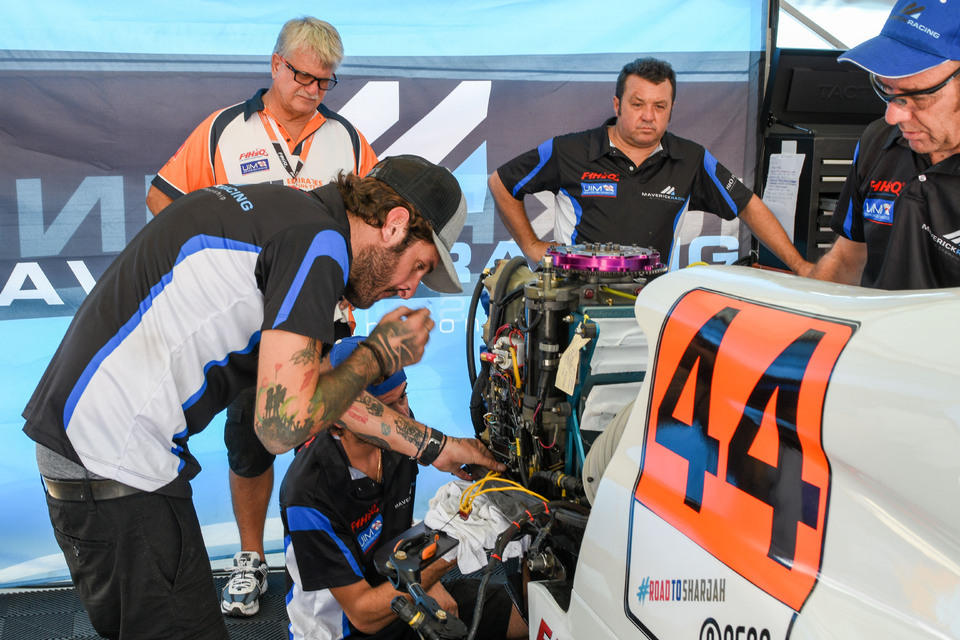 Friday, 18 October: Scott Gillman has ended speculation about his future plans following his exit along with those of Ahmed Al Hameli and Alex Carella from Victory Team in the summer.
Whilst Carella continues his season racing with Maverick F1, Al Hameli sits out the remainder of the year, with Gillman now very busy putting a team together for 2020. "When Ahmed left the race team after Evian I decided to consider what I wanted to do," Gillman said. "To be honest a lot of the decisions that were being taken weren't mine, it was the board members who were running Victory and I felt in my own interests I wanted to do something different.
"I am used to doing things my way. We wanted to stick more with the project of developing the boat at Victory and that kept changing and I know Ahmed wasn't happy with certain things so I decided to resign [from Victory] and go on my own again.
"My wife and I have two team franchises and right now I am currently working hard to put the second team together which will be under Gillman Racing for now and working on sponsorship deals for next year.
"Alex is racing my boat and using the equipment and stuff that I own. Victory is using my franchise till the end of the year when we will take it back and Alex and Ahmed will come back and will be together in the same team."