October 18, 2019
SHAUN TORRENTE COMFORTABLY QUICKEST IN PRACTICE
F1H2O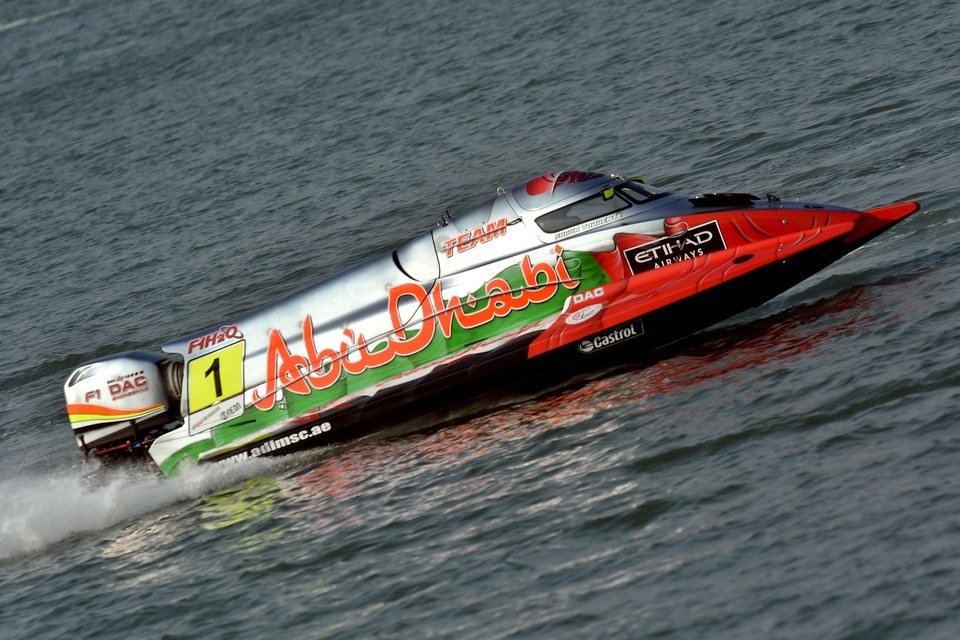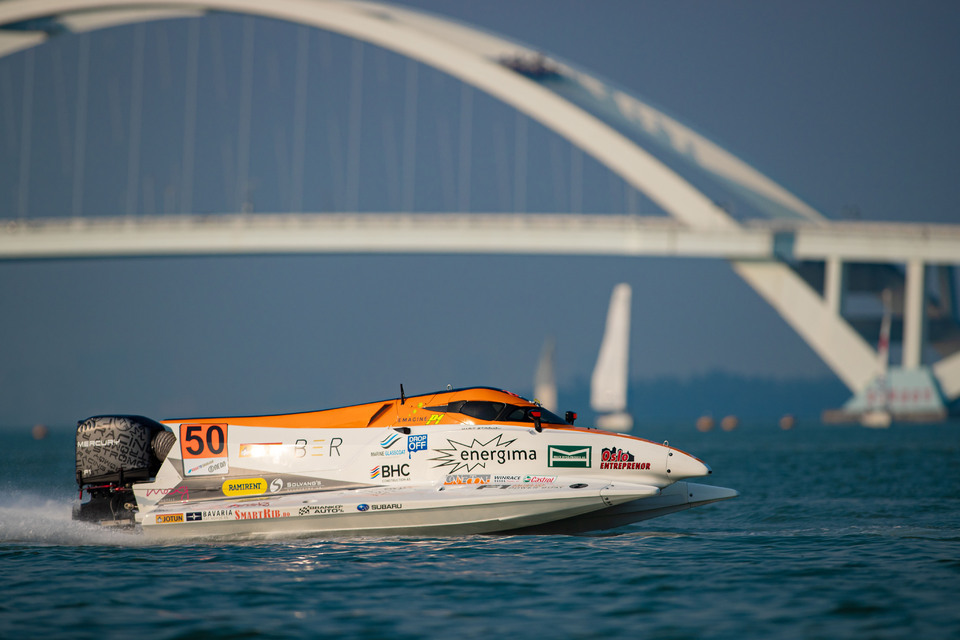 Friday, 18 October, XIAMEN (China): Team Abu Dhabi's Shaun Torrente was the early pacesetter ahead of tomorrow's Rebellion official qualifying and the UIM F1H2O Censtar Grand Prix of Xiamen, posting the fastest lap in today's practice session with a time of 55.41s.
Championship leader Torrente left it relatively late in a difficult session in testing conditions before topping the time sheets to knock Marit Stromoy off top spot by 0.95s and was the only driver to go sub 56 seconds. "Everything went well. The boat was good as usual and now we will work on getting our race stuff on and see what happens," said Torrente who currently leads the title race by three points. "It was a good time but it is really challenging out there and I had to abort three or four laps. The main issue is the wind and where there is no wind it is rough.
"We certainly were not in qualifying mode out there. To start with I was testing race set-ups because we are really tight on time tomorrow and then I tried out a couple of propellers to see which I handled better. In the end I did get a decent lap in but there is still a lot more to come."
Emirates Racing's Marit Stromoy enjoyed a strong start to her weekend with a best 56.36s lap, edging out Alex Carella by 0 .01s on his debut outing for Maverick F1 Racing, with Torrente's teammate Thani Al Qemzi fourth quickest with 56.39s, Peter Morin and Jonas Andersson rounding out the top six.
It was difficult afternoon for Victory Team new boys David Del Pin and Erik Stark, the session halted with 12 minutes to run when Del Pin barrel rolled over and out at turn 4 but was unhurt, followed by more frustration for the Dubai-based outfit in the closing minutes when Stark came to a stop out on the course with engine issues.
Tomorrow's Rebellion Official Qualifying starts at 11:00hrs [local] with the UIM F1H2O Censtar Grand Prix of Xiamen at 16:00hrs.
For full classifications:
https://www.f1h2o.com/results/2019/grand-prix-of-xiamen/f1h2o