October 19, 2019
ALEX CARELLA TAKES SENSATIONAL POLE POSITION IN XIAMEN
F1H2O
*Philippe Chiappe crashes out in Q3 but goes P2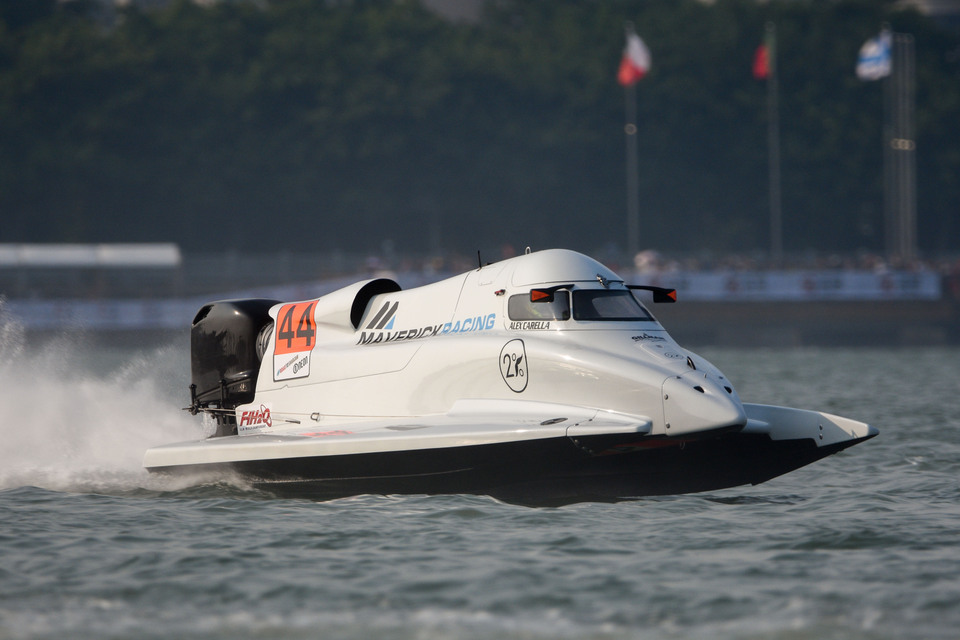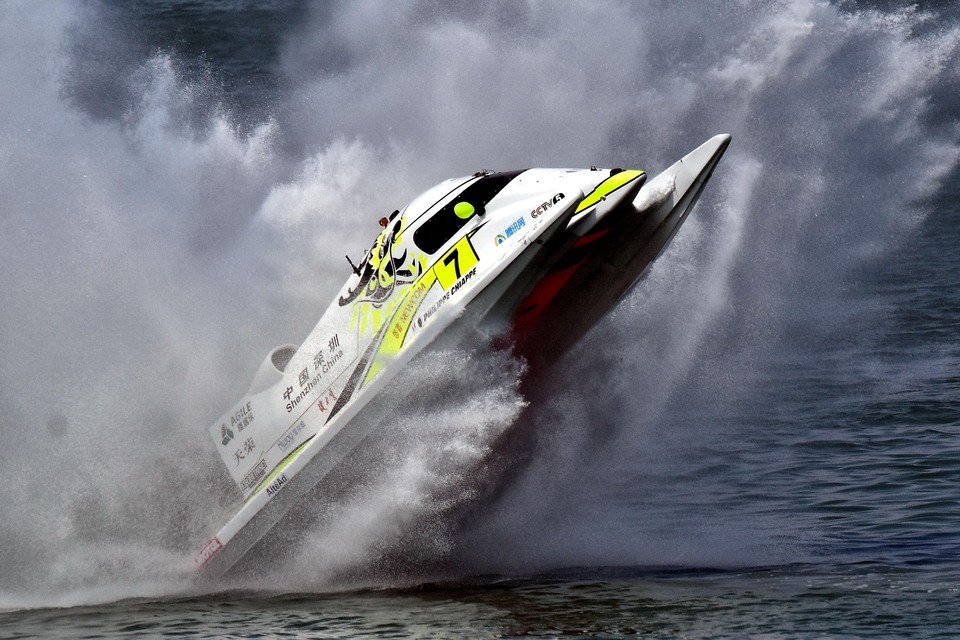 Saturday, 19 October, XIAMEN (China): Alex Carella produced a sensational lap in the final session of Rebellion Official Qualifying and start's this afternoon's UIM F1H2O Censtar Grand Prix of Xiamen from pole position.
Carella was third out and posted the best time of the Q3 six-boat shootout with a 52.26s flying lap on his first run, edging out Jonas Andersson and Marit Stromoy, but his time looked to be under threat from Philippe Chiappe who was just 0.07s off on his first run but then blew his Moore over pushing hard to snatch the pole on his final run, walking away unscathed.
It was a fairy tale return to racing for the four-time champion after leaving Victory Team in the summer and teaming-up with Scott Gillman and racing for Maverick F1, giving the French Team only its second pole and Carella his 16th and first since Sharjah 2017. "After two terrible years and for everyone who has supported me this is incredible. This is for my father, for Scott and the team," said a very emotional Alex Carella. "Now I will try to win but this pole is already enough. It proves everything, it answers to everyone. I can still do it in the right situation."
Despite his spectacular blow over, CTIC F1 Shenzhen China driver Chiappe will start from P2. "This is the game, we wanted pole after being unlucky in Evian and it was important for us to get a good result for the team here in China," Chiappe said. "I did my best pushed hard and was so close after my first lap but the wind was tricky and the boat was lighter, less fuel and she went over."
Sharjah Team's Sami Selio produced his best qualifying run of the season going fifth quickest with a 53.27s lap, with Chiappe's teammate Peter Morin in sixth.
It was a difficult session for championship leader Shaun Torrente and teammate Thani Al Qemzi, the Team Abu Dhabi duo both missing the cut in Q2 and failing to get into the shootout for the first time this season and will start from ninth and seventh, Erik Stark starting from eighth, Greg Foster from tenth.
https://www.f1h2o.com/results/2019/grand-prix-of-xiamen/f1h2o