October 19, 2019
DOUBLE DELIGHT AS CARELLA WINS THE UIM F1H2O CENSTAR GRAND PRIX OF XIAMEN
F1H2O
*Jonas Andersson moves into the lead in the title race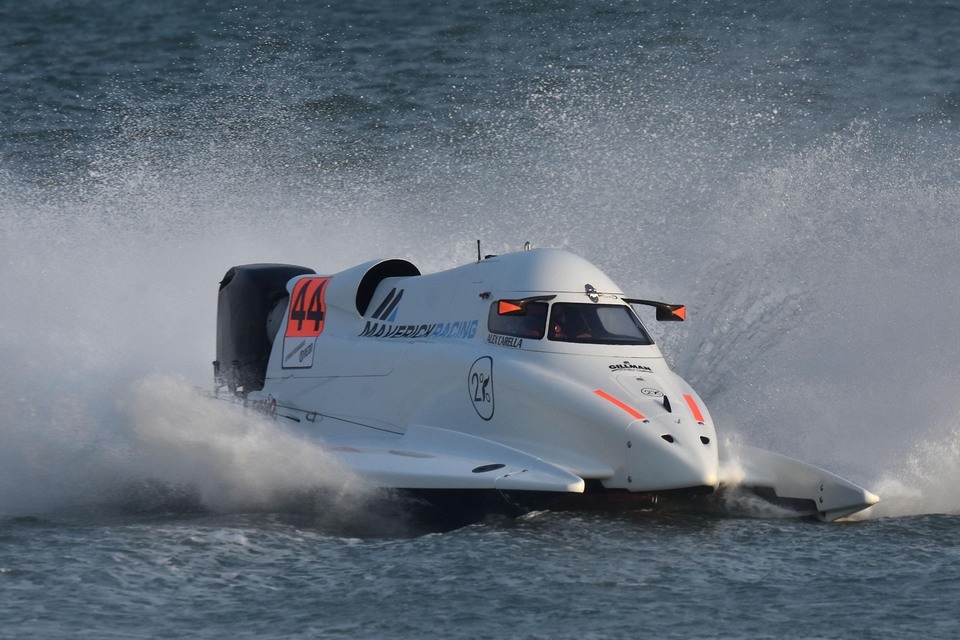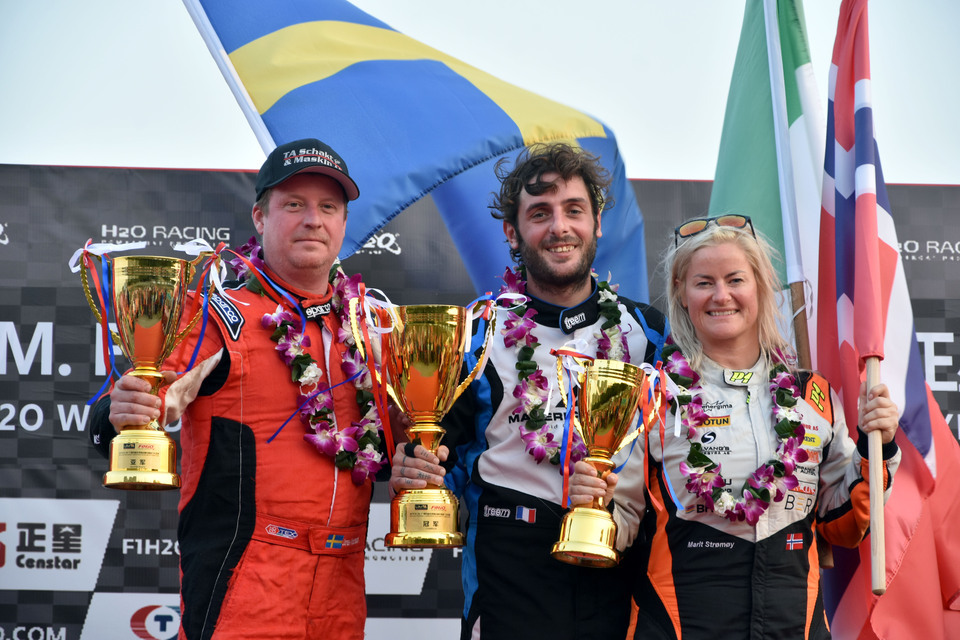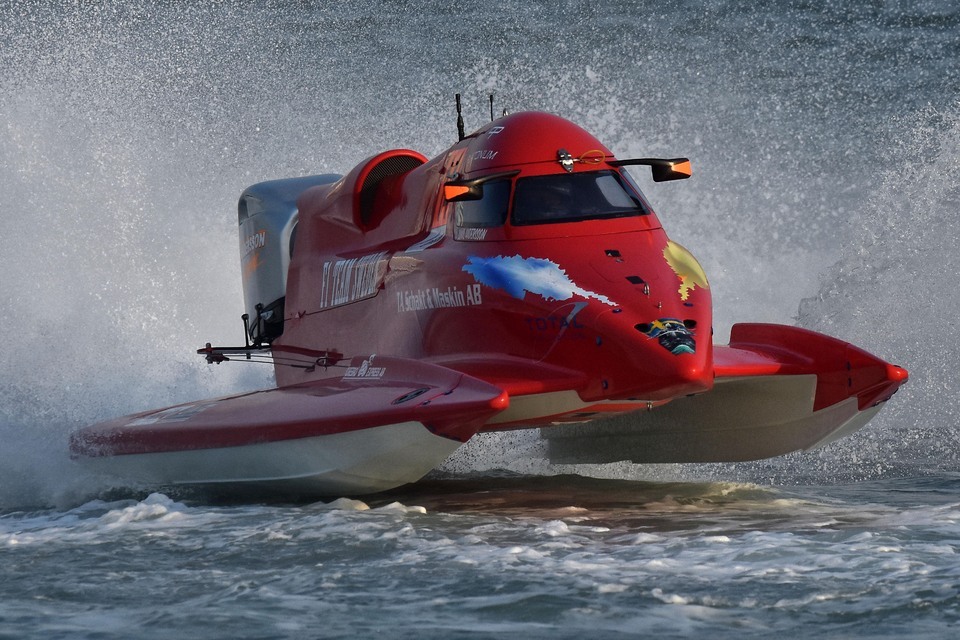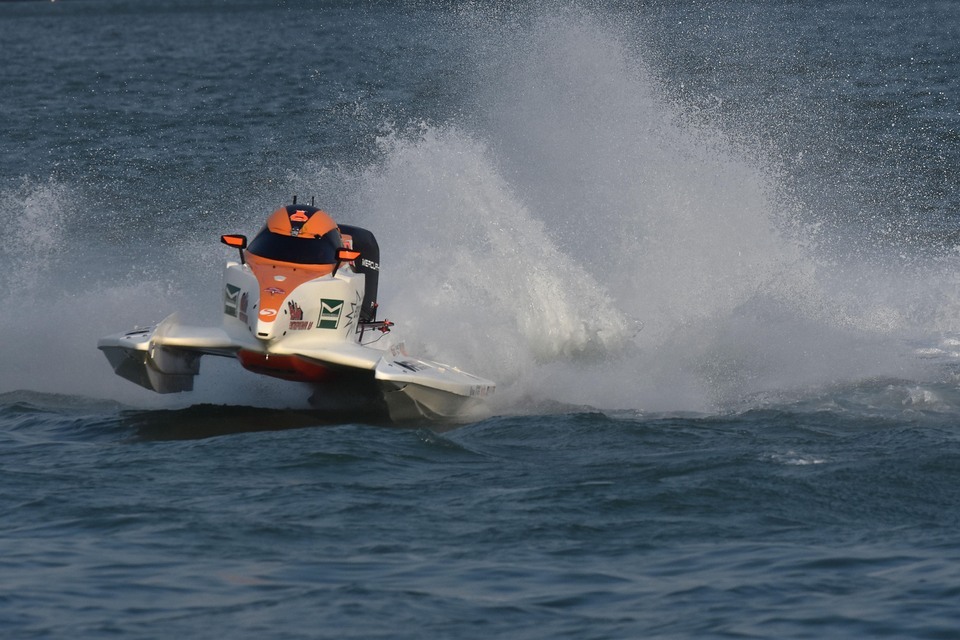 Saturday, 19 October, XIAMEN (China): Alex Carella produced a faultless performance and celebrated his first race with Maverick F1 Racing by winning the UIM F1H2O Censtar Grand Prix of Xiamen.
Carella's first win since 2017 completely laid-to-rest the ghosts of the last 18 months, the four-time champion making no mistake from pole position by stamping his authority right from the start, leading from lights out to the chequered flag to win the 32 lap race by 34.78s. "Getting pole was already enough for me but to win today means absolutely everything," Carella said after taking his 16th career win. "It was a hard race and Morin pushed me all the way. I knew that he had jumped the start and I could have let him pass but I wanted this win, to take the chequered flag, more than any other time. This is for everyone who has supported me, it's unbelievable and one of the best days of my life."
Peter Morin's jump start and subsequent post-race 1 lap penalty, which dropped the CTIC F1 Shenzhen driver to fifth, meant the battle for second and third was between Team Sweden's Jonas Andersson and Emirates Racing's Marit Stromoy which developed into a titanic struggle, Andersson holding her off and hanging on to take second place and move into the lead in the title race. "It was a really tough race. The conditions were very rough and I had Marit breathing down my neck for the whole race." said Andersson. "To be leading the championship is such a great achievement for this small team. Tonight we will make some adjustments and get ready for tomorrow."
Stromoy's relentless pursuit paid dividends giving her a first podium of the season to move up into third place in the world championship standings. "I tried everything but I just could not get passed him [Jonas]. But to be on the podium is good and to be third overall at the moment is higher than I have ever been before."
It was always going to be a tough afternoon for defending champion Shaun Torrente, the championship leader going into the race, after struggling in qualifying and starting from ninth, but the Team Abu Dhabi driver immediately made up places the retirements of teammate Thani Al Qemzi on lap 12 and Philippe Chiappe on lap 23 ahead of him handing him fourth place to keep his title defence on course but now with ground to make up, sitting in second place and three points behind Andersson.
Greg Foster produced another strong showing to get his best finish of the year in sixth and was involved in a great fight with teammate Francesco Cantando in the middle of the race before his retirement from ninth and in front of Foster on lap 18.
Alberto Comparato produced his best result of the season coming home in seventh ahead of Erik Edin, with Bartek Marszalek and Duarte Benavente rounding out the top ten.
The Teams and drivers now have just 17 hours to regroup before they go again tomorrow, with Rebellion Qualifying at 11.00hrs followed by the UIM F1H2O Censtar Grand Prix of China at 16:00hrs.
UIM F1H2O CENSTAR GRAND PRIX OF XIAMEN
1. Alex Carella (ita/*uae)
2. Jonas Andersson (swe) + 34.78s
3. Marit Stromoy (nor) + 37.21s
4. Shaun Torrente (usa/*uae) + 48.70s
5. Peter Morin (fra) + 1 lap
6. Greg Foster (usa) + 1 Lap
UIM F1H2O WORLD CHAMPIONSHIP STANDINGS
1. Jonas Andersson (swe) – 47pts
2. Shaun Torrente (usa/*uae) – 44pts
3. Marit Stromoy (nor) – 28pts
4. Thani Al Qemzi (uae) – 27pts
5. Alex Carella (ita/*uae) – 25pts
6. Peter Morin (fra) – 23pts
For full classifications:
https://www.f1h2o.com/results/2019/grand-prix-of-xiamen/f1h2o