October 20, 2019
TORRENTE STRIKES BACK TO TAKE POLE POSITION FOR THE CENSTAR GRAND PRIX OF CHINA
F1H2O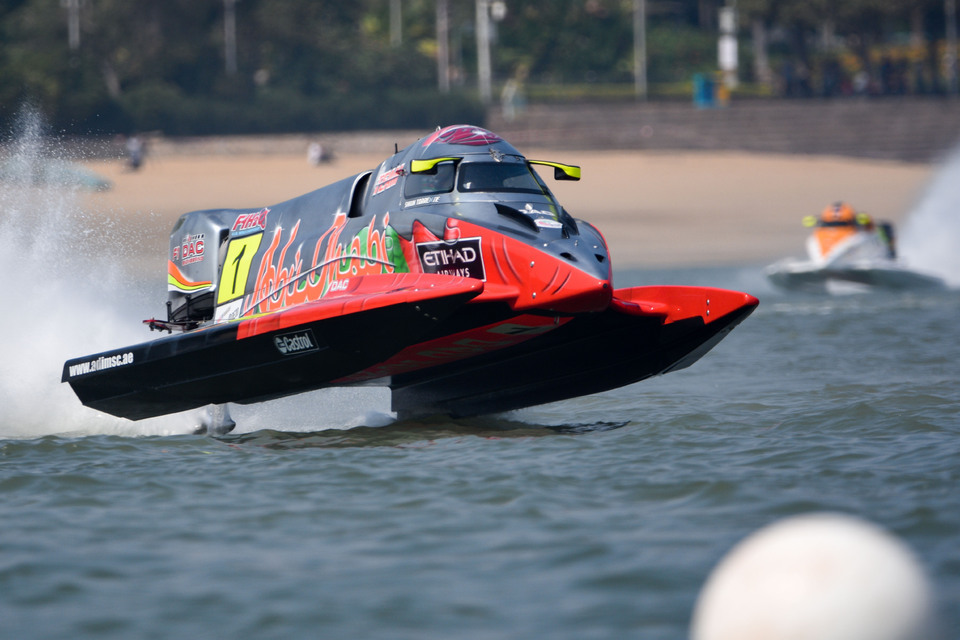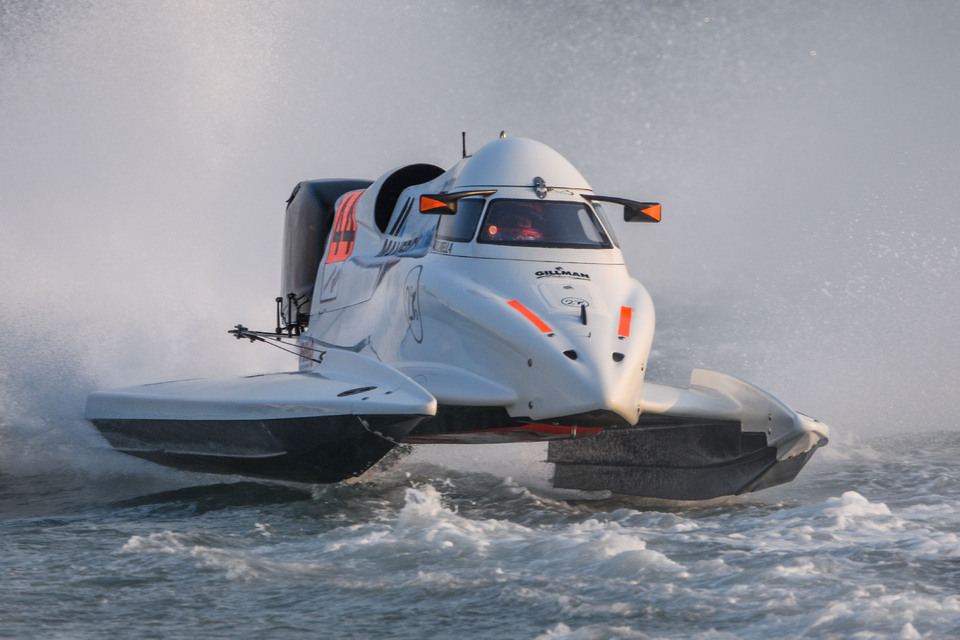 Sunday, 20 October, XIAMEN, (China): Team Abu Dhabi's Shaun Torrente will start this afternoon's UIM F1H2O Censtar Grand Prix of China from pole position after pulling out a simply sensational lap in Rebellion Official Qualifying.
After yesterday's disappointing showing in qualifying and missing out on the podium the defending champion delivered the perfect response and answered any critics with a stunning 50.87s lap around the 2516m Wuyan Bay circuit to take his ninth career pole position and the lead in the Rebellion Pole Position Championship. "Getting knocked down is normal, it's how you get back up," Torrente said. "This team is just incredible. We looked ourselves in the mirror last night because we got kicked yesterday and talked about how we would fix it. We looked at the data, the engine the propeller selection and at how I was driving parts of the race course. We looked at everything, what we had and put together a programme for today that was incredible. The boat was completely different, just amazing."
Torrente eased through the first two sessions and went third out onto to the water in the [ Q3] shootout and immediately bettered the times of Philippe Chiappe, Jonas Andersson and yesterday's pole-sitter and race winner Alex Carella with a 51.20s lap, but then turned up the wick to go sub 51 seconds and take the pole.
Peter Morin looked in a determined mood and despite a change of boast after this mornings practice session produced a 51.79s run to go second quickest, with Marit Stromoy who topped the time sheets in practice, Q1 and Q2, the last to go but was unable to get near to the top, her time of 51.81s putting her in fifth. "I am not at all happy with that," she said after confirming running low on fuel and losing power in the turns. "It was a knife to my heart because I really felt that I could get pole."
REBELLION OFFICIAL QUALIFYING:
1. Shaun Torrente (usa/*uae) – 50.87s
2. Peter Morin (fra) – 51.23s
3. Alex Carella (ita/*uae) – 51.51s
4. Jonas Andersson (swe) – 51.79s
5. Marit Stromoy (nor) – 51.81s
6. Philippe Chiappe (fra) – 52.55c
(*international racing licence)
For full classifications:
https://www.f1h2o.com/results/2019/grand-prix-of-china/f1h2o