December 13, 2016
SHARJAH SET FOR TITLE DECIDER – CHIAPPE VERSUS TORRENTE
F1H2O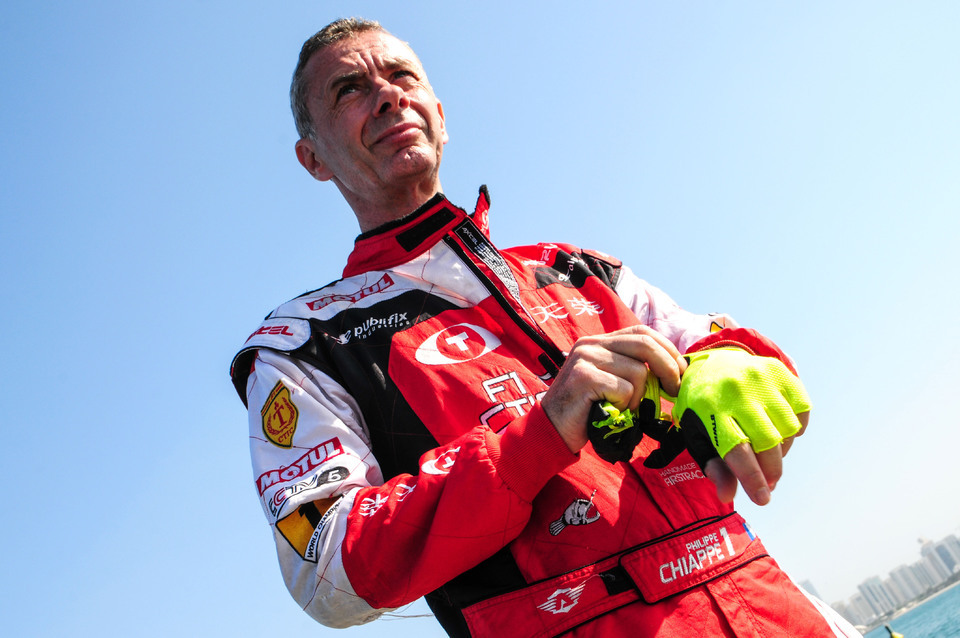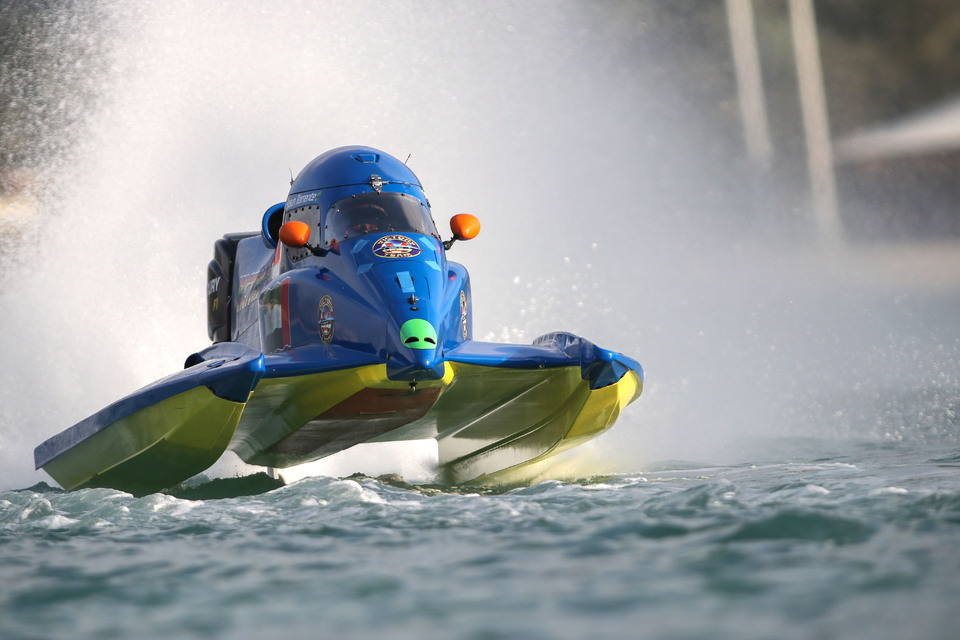 Tuesday, 13 December, SHARJAH (UAE): Philippe Chiappe and Shaun Torrente will go head-to-head at the final Grand Prix of the season in Sharjah this week [14-16] to determine who will be crowned the 2016 UIM F1H2O World Champion.
The advantage lies squarely with defending champion Chiappe who starts as odds-on favourite and needing just a top-ten finish and one point to retain his title to become only the third driver in the sports 33-year history to complete the title hat-trick and match Guido Cappellini and Alex Carella.
Chiappe's title defence has been impressive taking wins in Dubai and Portugal, with back-to-back podiums in China and in Abu Dhabi, which has put the CTIC F1 Shenzhen China outfit on the cusp of lifting its first team's world championship. "In the build up to the race the team is focussed on preparation and making sure we have a reliable boat to be sure we finish the race and in the points," said Chiappe. "I am confident of my team, I like to race in Sharjah and if possible we want a good result and of course the championship.
"Our approach will be the same as it has been all season. We don't worry about the other drivers the other teams. We focus on our strategy and this week is the same. If we get a good set up and the engine is good we will get a good result. We have been strong this year."
For Shaun Torrente the scenario is simple, he has to win with his rival failing to finish, or finish outside the points, a tall order for the Victory driver who has finished in the top three in the championship standings for the last three seasons.
Torrente is one of only two drivers to have scored points in every round in 2016 including three podiums and whilst the title looks unlikely, ensuring the runners-up slot will be no mean feat. "We go into this race as we always do. We will try to win and whatever happens, will happen," said Torrente. "If it's your time it's your time. I've been close a bunch of times and it hasn't happened. But why can't it happen this weekend.
"We've had a good season, been very consistent, just the odd thing here and there. We've left a bunch of points on the table. A mistake by me in Evian, an engine problem last week, gave up some points at the end. As a driver that bothers you because you need every point you can get by the end of the year. There's really no pressure on us. We'll go for the win. The pressure is on Philippe."
Chasing Torrente for the remaining championship podium slots is a trio of drivers, the quartet separated by just nine points. Team Sweden's Jonas Andersson sits in third spot six points adrift and heads to Sharjah coming off the back of the pole and win double in Abu Dhabi last week.
A further three points back and tied on 54 points are Team Abu Dhabi's Alex Carella who will be looking to end the year adding to his race win in France and podiums in Dubai and Abu Dhabi, with Mad Croc BABA Racing's Sami Selio looking to add to his tally of a win and two podiums.
Hoping for history to repeat will be EMIC Racing's Marit Stromoy who will line up in Sharjah as the defending Grand Prix champion following her historic victory 12 months ago.
Technical scrutineering and untimed free practice takes place on Wednesday [14], with BRM Official Qualifying at 15.30hrs [local] on Thursday and the Grand Prix of Sharjah on the Friday at 16.00hrs [local].