February 1, 2012
STROMOY IS BETTING ON MORE SUCCESS FOR 2012!
F1H2O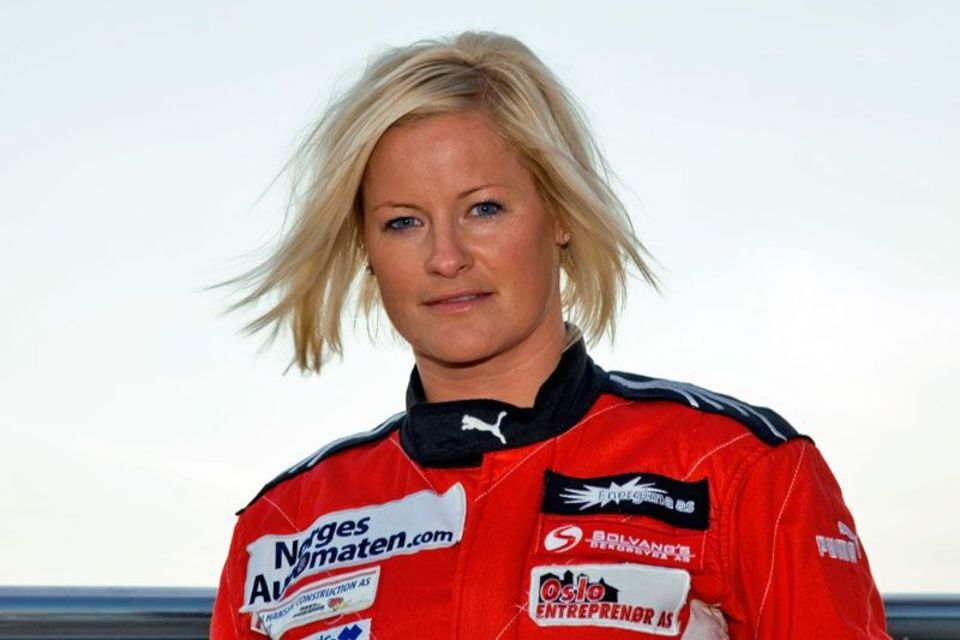 ABU DHABI - Wednesday, February 1, 2012 - One of the most dynamic and popular drivers in the history of the UIM F1 H2O World Championship, Marit Stromoy of Norway, continues to build on her ever growing notoriety on and off the water by adding a new partner in sponsorship with EUROLOTTO for the upcoming 2012 campaign.
"I'm so excited about having EUROLOTTO join my organization and our Team Nautica organization for 2012," stated Marit. "This giant company is a first class organization who last season worked in the WRC Rally series but has come over and joined us on the UIM F1 H2O tour for the new year and I couldn't be more pleased."
The 35 year-old driver from Tonsberg shocked the racing world a year ago when she earned her first pole position at the Grand Prix of Portugal making her the first women in international motor-sports competition to accomplish the feat.
Marit was holding her own leading the race, until, a re-start incident with American Shaun Torrente in a fight for first place gained her more worldwide attention when the spectacular accident was caught on video and photographed around the globe continuously for the following week.
"Yes, 2011 was really a breakout year for me," stated Stromoy. "Earning pole position in Portugal and later a fine second starting position in Abu Dhabi last December, I think, proved to everyone that we are here to stay and that it is only a matter of time before we earn our first outright victory. Hopefully if we play our cards right, 2012 will be that magical moment for me and the rest of the Nautica Team."
Joining Marit on the American owned Team Nautica organization will be veteran racer Rinaldo Osculati driving for Switzerland who earned a championship point a year ago with a 10th place finish at the Grand Prix of Russia in Kazan.
"Rinni, is the perfect teammate to have at your side," commented Marit. "He is calm, level headed and is never someone who gets in your way of preparing for a race weekend. When it's time for total concentration for the job at hand he's right there ready to help you as much as he is with his own boat. It's a pleasure to have him with the organization."
Another vital member of the team that is returning for 2012 is ex-F1 pilot and now head mechanic and mentor for Marit is Italian Fabio Comparato. The one-time race winner from nearby Venice had a steady influence with Marit a year ago.
Fabio ranks eighth all-time in total points in F1 during his 100 Grand Prix starts and has earned the respect of the young Norwegian who continues her climb up the ladder of success as she begins her sixth season.
"Fabio is a person we all look up too on this team," said Stromoy. "He has been around for nearly two decades and has seen it all, the good, the bad and unfortunately the ugly as well. We are betting we will all do better this season with another year of Mr. Comparato in our teams line-up."
Marit, when not racing, continues her ever growing entertainment career as one of Northern Europe's fastest rising and glamorous stars. Her next big singing and dancing engagement is scheduled for St. Petersburg, Russia.
All this, while at the same time in the next couple of weeks, venturing off to Abu Dhabi preparing all the race team equipment that is necessary for staging the start to the 2012 campaign.
The curtain opens on the new season with the 10th Grand Prix of Qatar along the city center on the ninth and 10th of March on one of the year's most challenging circuits.
To be successful in Doha, the drivers will have to navigate around a race course that is partially exposed to the open edge of the Gulf, which means a possibility of large rollers and possible rouge waves affecting the Grand Prix and pushing its drivers to the maximum.
This is why only the world's most talented drivers can compete on the UIM F1 H2O World Championship stage.
After five years Marit Stromoy is becoming one of those drivers who name is starting to become common place at the top of the leader board in any Grand Prix. You can bet on it!
Be In The Know - With F1 H2O!