March 30, 2019
STRONG WINDS AND ROUGH SEAS FORCE CANCELLATION OF UIM F1H2O GRAND PRIX OF SAUDI ARABIA
F1H2O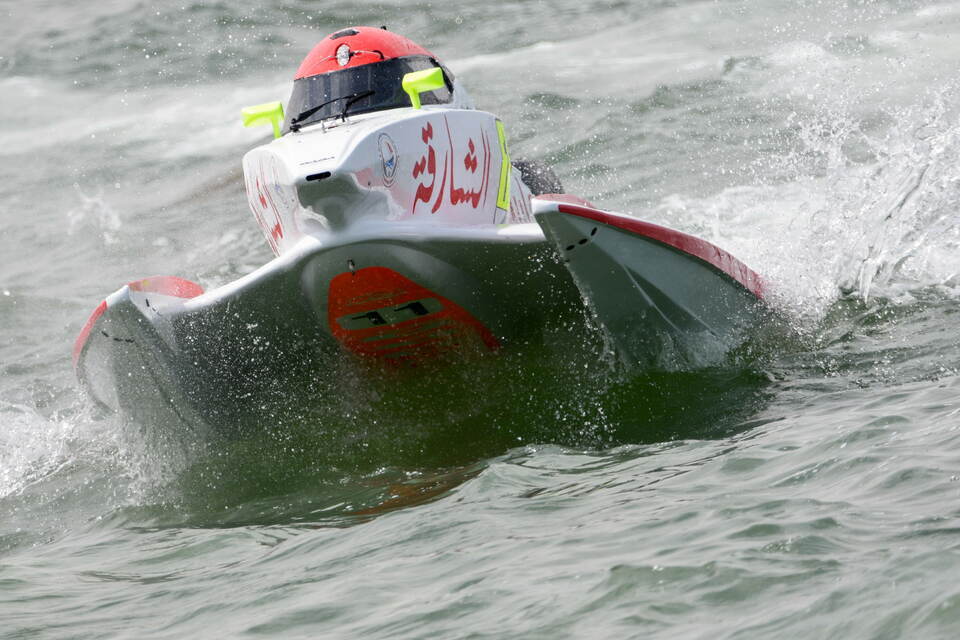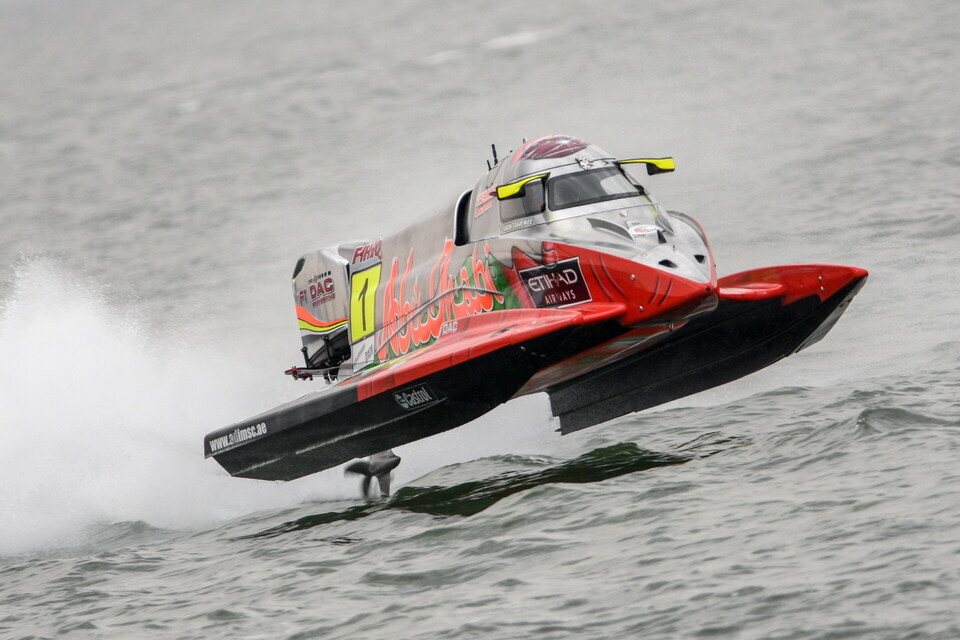 Saturday, 30 March, Dammam (Saudi Arabia): Despite the best efforts of the event organisers, race officials and the drivers to salvage the day, the strong winds and rough seas that have prevailed for the last three days in Dammam preventing any on water activity until today, ultimately proved to severe forcing officials to cancel the race.
In an effort to get the race underway the start was delayed by half an hour in the hope that the conditions might ease with the boats eventually craned onto the water for a parade lap and then following the safety boat completed several laps of the shortened circuit to evaluate the situation.
But after three laps the boats were called back to the pontoon and the race was officially cancelled. "It is a bitterly disappointing outcome especially for all the spectators but in these conditions it is just not possible to race," said Blaze Performance driver Francesco Cantando, the most experienced driver on the tour. "I have raced in a lot of rough races but today was too much. It was a hard decision to make to cancel the race, but it was the right one."
Earlier in the day the drivers went out for a scheduled 90 minute qualifying session, but that to fell-foul of the conditions and was halted after 30 minutes with the majority of drivers managing just a handful of laps.
Defending champion Shaun Torrente was sitting on top of the time sheets when the red flag was raised with a 1:114.36s lap, 0.51s quicker than Francesco Cantando, with Peter Morin a further 3.92s back and third quickest.
After today's disappointing outcome the UIM F1H2O World Championship now heads to the Algarve resort of Portimao for the UIM F1H2O Grand Prix of Portugal on 17-19 May.