March 30, 2019
DETERIORATING CONDITIONS BRINGS OUT RED FLAG IN QUALIFYING
F1H2O
*Greg Foster damages boat and is out of today's race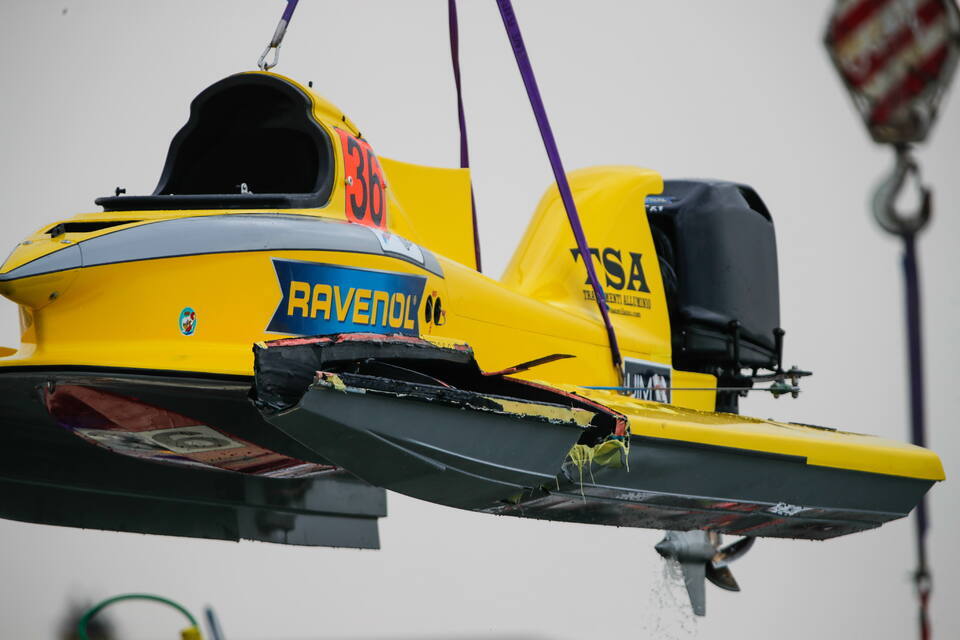 Saturday, 30 March: DAMMAM (Saudi Arabia): This morning's 90 minute Rebellion Qualifying was put on hold after just 30 minutes due to the deteriorating sea conditions, with the race director raising the red flag and stopping proceedings. "The conditions were getting progressively worse so in the best interests of all the drivers we have stopped the session and will wait to see if the conditions improve." said UIM race Director Luis Ribeiro.
Unfortunately for Blaze Performance's American driver Greg Foster his hopes of starting his first F1H2O race ended very early into the session, badly damaging the front of his boat after catching a wave. "I was just cruising around and came off the right hander and heading to turn 5 when the boat nosed down. It didn't seem bad and I went through it then all of a sudden the next thing I know there is water coming in all over the side."
Defending champion Shaun Torrente was the quickest in the cut short session with a 1:14.36 lap around the 2.23km circuit, with Francesco Cantando posting a time of 1:14.87s and Peter Morin third quickest with 1:18.28s.
For full classifications:
https://www.f1h2o.com/results/2019/grand-prix-of-dammam/f1h2o