March 29, 2019
UIM F1H2O GRAND PRIX OF SAUDI ARABIA TO BE RUN ON SATURDAY MORNING
F1H2O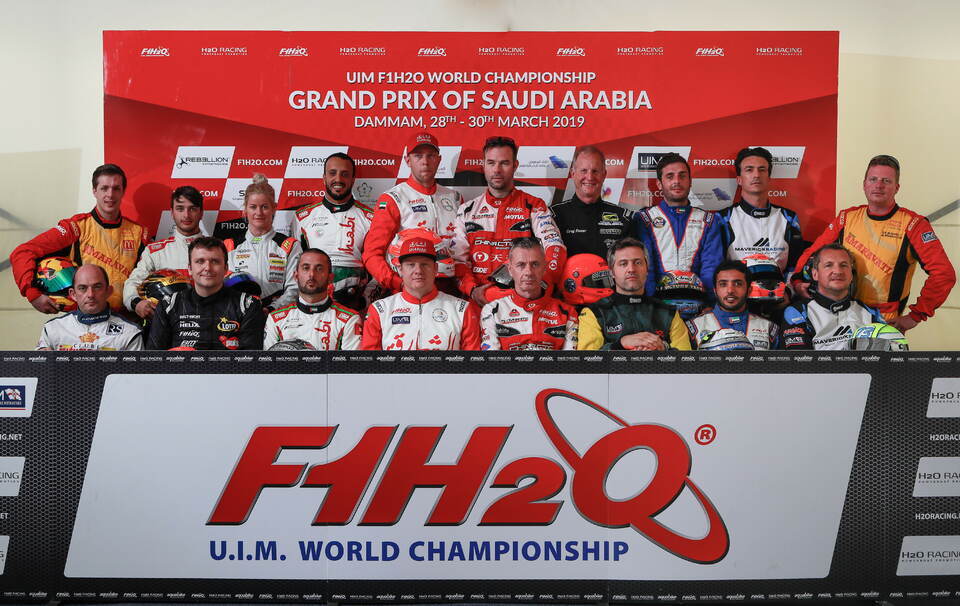 Friday, 29 March, DAMMAM (Saudi Arabia): Organisers and officials at the UIM F1H2O Grand Prix of Saudi Arabia in Dammam have confirmed that the race will start at 1130hrs [local] on Saturday 30.
Following two days of disruption to the schedule due to the unpredictable and adverse weather conditions that still prevail, the decision was taken to bring the race forward from its scheduled start time of 1600hrs [local].
The 18 drivers from nine teams representing 11 countries will now get their first opportunity of the weekend to get out onto the water at 0830hrs for a 90 minute practice /qualifying session followed by a one hour break before the rescheduled start of the race.
Revised Timings
Saturday 30 March – Grand Prix of Saudi Arabia, Dammam– Race
0800 - 0830 Drivers Briefing
0830 - 1000 F1H2O Practice/Qualifying
1130 - 1230 F1H2O Grand Prix of Saudi Arabia