January 16, 2019
TEAM ABU DHABI CONFIRM SHAUN TORRENTE AND THANI AL QEMZI FOR 2019
F1H2O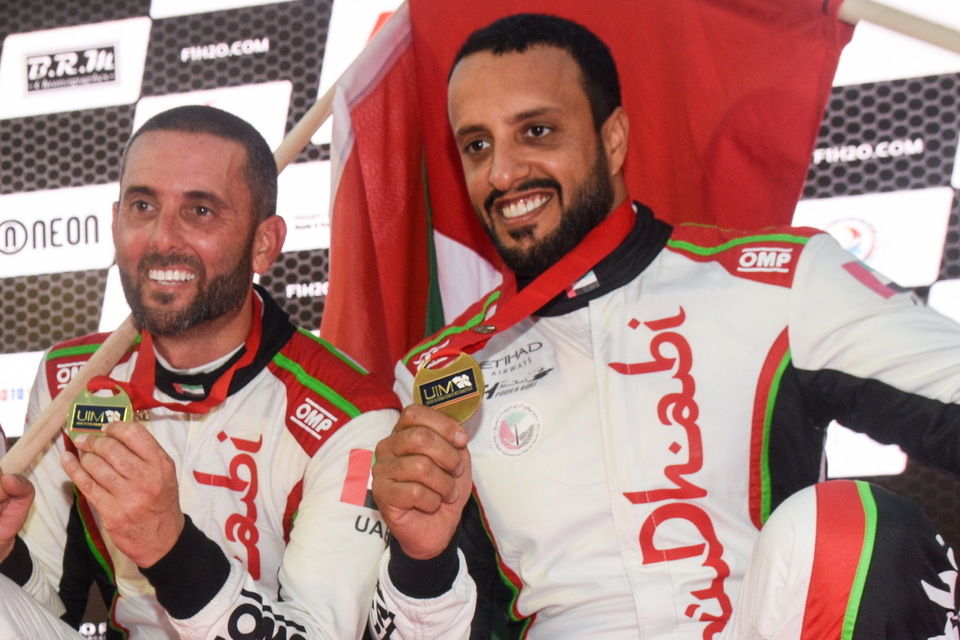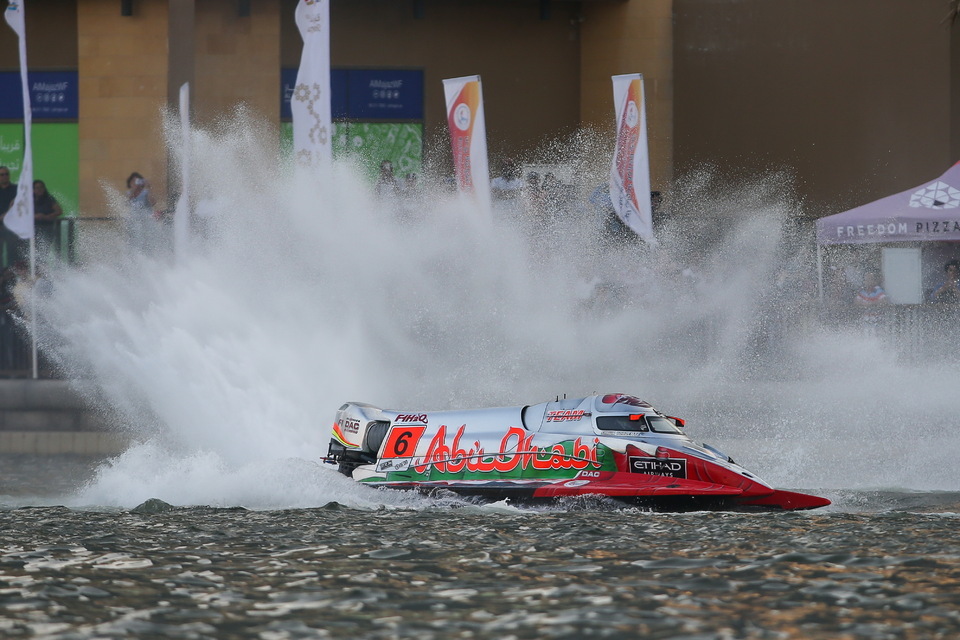 Wednesday, 16 January: Team Abu Dhabi has confirmed 2018 UIM F1H2O World Champion Shaun Torrente and Thani Al Qemzi as its line-up for 2019.
Team Abu Dhabi dominated an extraordinary 2018 season that turned into an inter team title race with each of its three drivers, Torrente, Al Qemzi and Erik Stark leading the standings at one point with the title decided at the final round of the year – the race win going to Stark the title to third placed Torrente by five points, Al Qemzi retiring and rounding out the year in third.
In a statement from the team issued this morning; 'Team Abu Dhabi is very proud to announce the two drivers for the 2019 F1H2O Powerboat season, Shaun Torrente (champion in charge) and Thani Al Qemzi.
'Guido, everyone at ADIMSC and the whole team are very grateful to Erik Stark who last year demonstrated to be an amazing driver and always focused on his job. Erik and his father showed unique qualities on their work during their time with the team.
'We are expecting a very good season, as our work is always driven by passion and performance and we will do everything possible in our hands to reach the top once again.'
Today's announcement means that world number 2 Erik Stark once again finds himself looking for a new team and seat ahead of the new season.