January 18, 2019
TORRENTE – ON WINNING THE TITLE, SELF-DOUBTS, SUPPORT AND THE GOALS AHEAD
F1H2O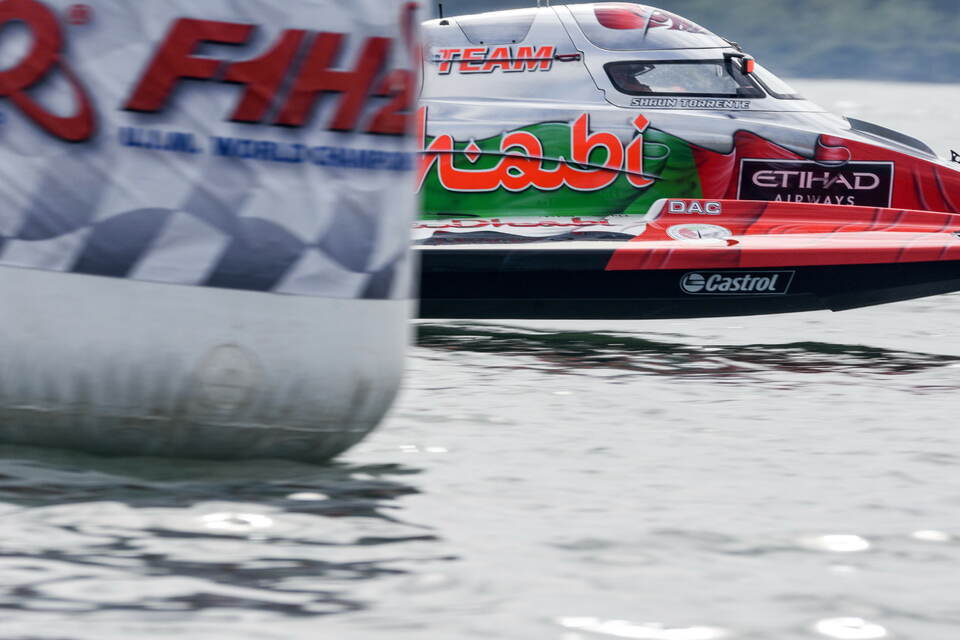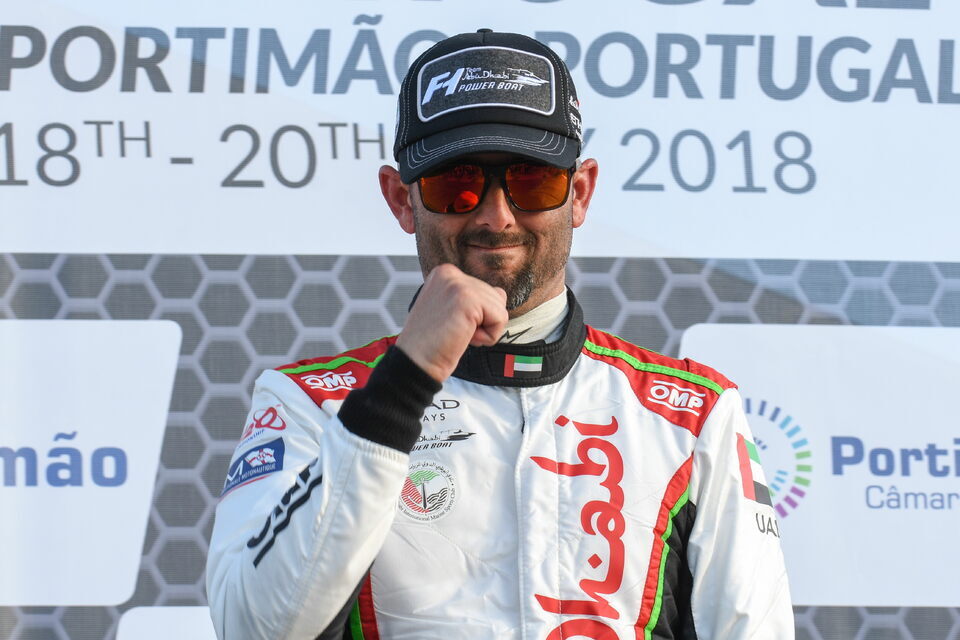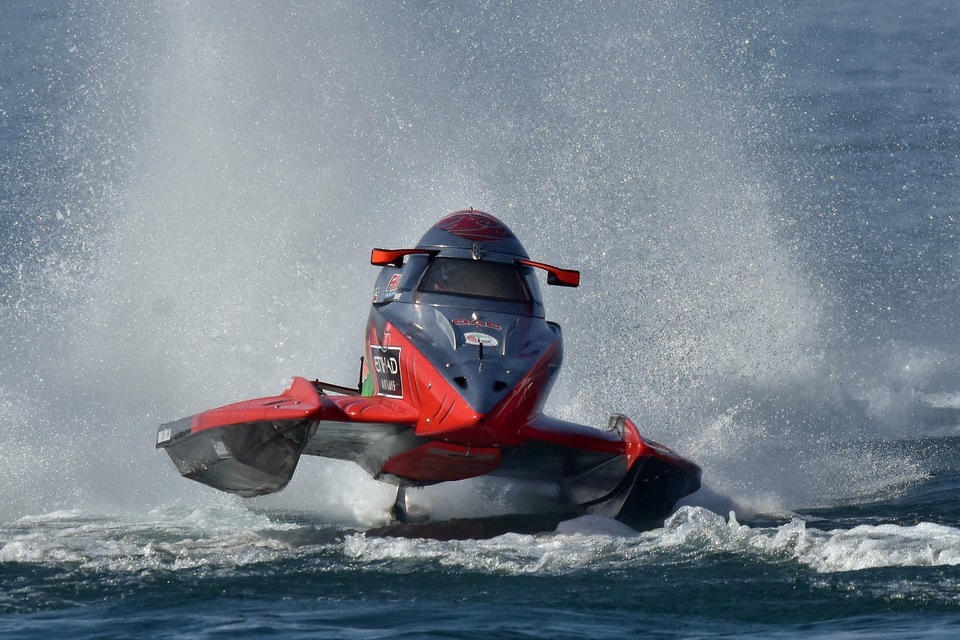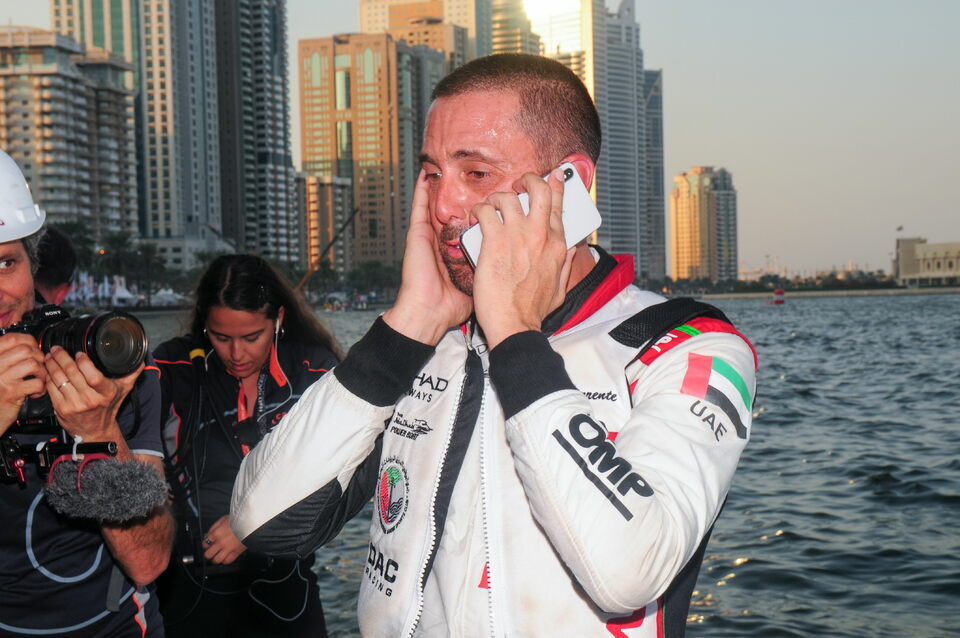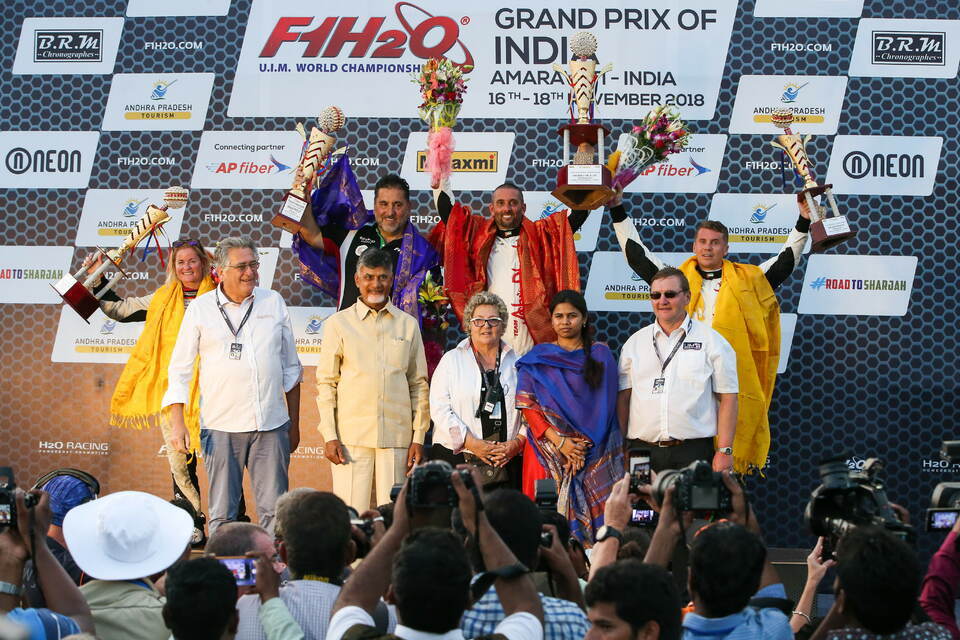 Friday, 18 January: After eight years, 48 Grand Prix, 7 wins and 12 podiums Shaun Torrente achieved his ambition to be UIM F1H2O World Champion - something he knew he could and would achieve.
2018 evolved into a thrilling, highly enthralling and nail biting title race between Torrente and Abu Dhabi teammates Thani Al Qemzi and Erik Stark. All three at one stage in the season led the title race, but at no stage during the season until the final chequered flag was waved was it a given who would emerge victorious. Torrente said after a far from easy home Grand Prix and finishing in sixth with Al Qemzi winning it, "I am still in front, it's still in my hands let's go and win the championship, he held his nerve and did."
Heading into the new season having achieved what he set out to, does he feel the pressure is off and will he approach things differently? "In some ways yes. Very few people put it out there that they want to be world champion and expect to be world champion and go out and actually do it. Honestly, it took me longer than I thought it was going to take but that's a credit to how amazing our sport is and how difficult it is to win. It takes an entire team not just one guy.
"There was a great feeling of relief that day and over the last month and it feels great to wake up and know that you are the world champion. That you set a huge goal and achieved that goal, it's really rewarding.
"Will I approach racing differently, probably in some ways I will. Now that I've got it and proven something that I always knew I could do I will be able to relax and not be so anxious because I accomplished the goal. The intensity won't go down, wanting to win, to compete and the level of drive will always be there. But I think it will allow be to make better decisions. I am going to do my best to really enjoy this season, push as hard as ever but enjoy it. I've accomplished my goal I have the cake and now want to put the icing on it with another title."
Having finished runner-up in the title race in 2016 and 2013 and third twice [2015/2014] Torrente's route to the title was not straight forward, one of ups and downs highs and lows – great performances followed by some poor ones and mentally a mine field, from winning the opener in Portimao, messing up in London followed by the immediate announcement of a new teammate, Stark, who promptly went and won on his debut with the team in Evian to lead the title race. A lesser competitor a lesser person than Torrente may have faltered.
At that stage was he having any self-doubts? "During the season there are always moments of doubt, it doesn't matter who you are. Things might not go your way or you make a bad decision or you've just done a bad job and you think, am I ever going to get this done.
"What helps me is to have such great support from my wife and my daughter and some close friends at home. But above all my wife, she's always there to reinforce what we believe, that I know I can win, how good I can be when I do things correctly. But yes, there will always be some moments of doubt.
"The worst moment of 2018 was London. I did a bad job pretty much all weekend. But although it was the worst moment it was also the most important. I had to get back home and re-evaluate my goals and how I was going to achieve them. It's one thing to say you want to be world champion and you want to do it but it's another thing to fully embrace it, to go 1000% and immerse yourself in the opportunity you have, that I had last year knowing how strong our team was, how good our set up was and to capitalise on that opportunity.
"I had to rebuild [myself] after London. It took a lot. I went to see some people, put a lot of focus on my mental health, I put a ton of focus on my physical health, made a lot of sacrifices with my time so that I could be prepared for the rest of the season to achieve my goal. And I think it showed, even in Evian where we had some bad luck in qualifying but the race was good and obviously in China and India which speaks for itself. I pretty much dominated both weekends. So, as bad as the moments after London were, without that I wouldn't be world champion. So I am thankful for those moments."
Now that he has achieved his goal, does he feel that he can go out and defend his title? "I am confident I can defend the title but not over confident. Everybody sees what we did last year as a team and thinks that we are unbeatable, that we dominated. If you look at the final results it might seem like that but over each race weekend it was not as if we were seconds faster. Yes we won poles, pretty much all of them but we won them by just tenths of a second, it's not a lot.
"It's the racers edge and everything needs to be correct to get the job done. We are confident we can do it but realise it will be just as hard if not harder than last year. We will have to put in even more time. We are already working, preparing. I travel to Abu Dhabi shortly for another test session, we know where we wanted to be at the end of last year and we are going to fix those areas to make sure we are stronger than ever. Thani and I will continue to push, to share information and do our best to put Abu Dhabi at the front. That's the goal. We are always developing, always evolving. I don't know yet what we will have in Portugal but I guarantee it will be good. It will be tested and we will be prepared.
Torrente is someone who wears his heart on his sleeve and is as transparent as they come, his obvious emotions at times like a cork waiting to explode out of a bottle, the first to put his hand up if he messes up but will share the responsibility with the team when things beyond his control go wrong. He says what he thinks. "There are very few people in this sport who have the balls to put it out there that they are going to be world champion and have the talent, skill and grit to get it done. And I am really proud to have done it. I was never shy about what I wanted to accomplish and we got it done and I am proud to have done it.
"Before the end of last year I'd always said that even if I never won the title I'd had a great career [in Formula 1], winning races, taking poles and getting so close to it and that if it ended that way it didn't matter. But, I can say that after winning the title I was wrong. It would never have been complete without the world championship."
"I have always set goals and my next is to successfully defend the world title and get two in a row. Is there pressure on that, sure there is. But it's a good pressure and why we compete."
Asked if he will run with number 1 on his boat this year he said, "What a bloody silly question. Hell yes, of course I will."