July 12, 2019
THREE POINTS SEPARATE TORRENTE AND ANDERSSON - TITLE RACE WIDE OPEN
F1H2O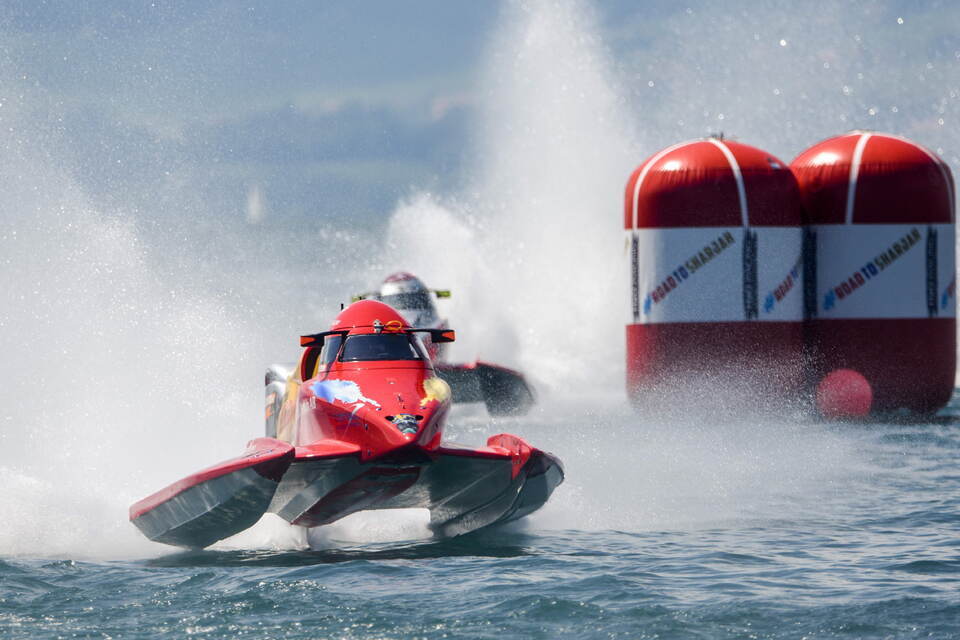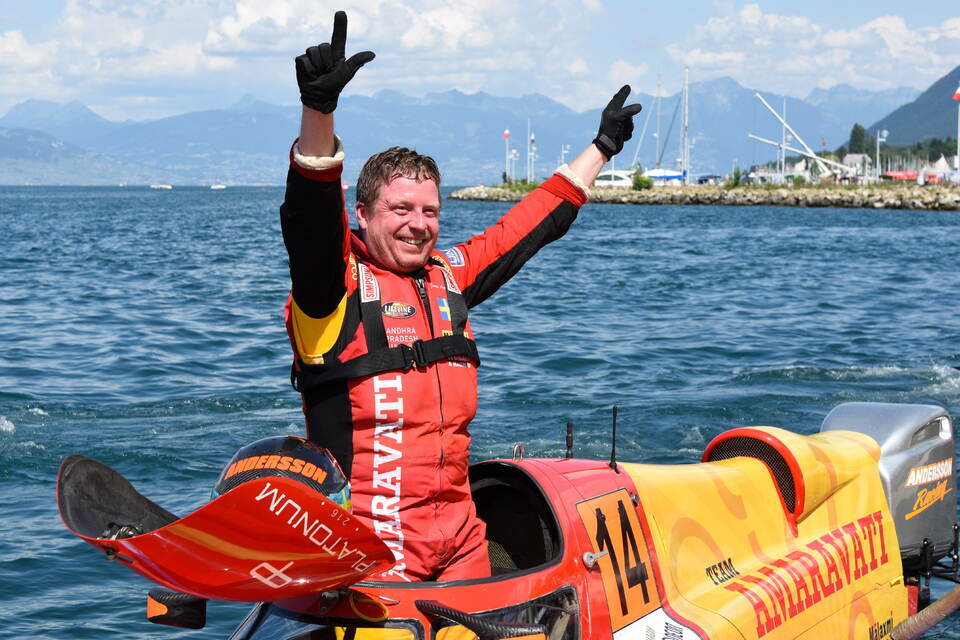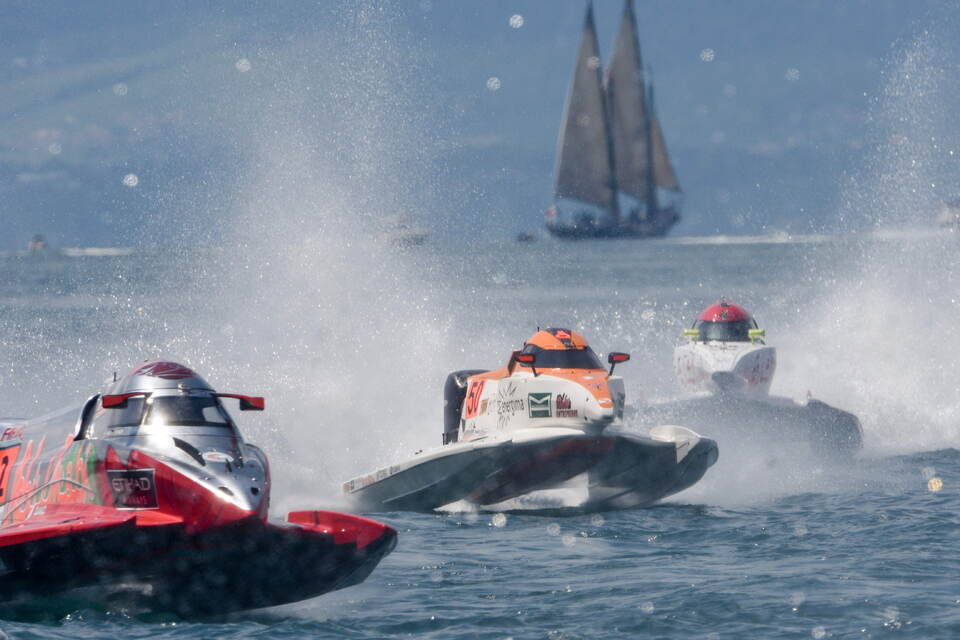 Friday, 12 July: The UIM F1H2O title race is very much on and wide open as the champion breaks for the summer, with just three points separating defending champion Shaun Torrente and Jonas Andersson.
Abu Dhabi was the inform team, the winning team the target for the last six Grand Prix, Andersson, Marit Stromoy and Peter Morin knocking on the door and leading the fight to unseat them, in Evian at the Grand Prix of France Team Amaravati's Andersson walked through it to end their winning run and set up a thrilling prospect for the second half of the season.
For the fourth time in five years the weather and waters of Lac Leman dictated; practice on Saturday was run on feisty waters despite clear skies, sun no wind, Morin quickest. Then the weather front moved in but moved on as quickly, Lac Leman however remained angry, too angry – qualifying rolled over to the Sunday.
The one hour session with all boats out shuffled the pack, the Philippe Chiappe of old quickest from Stromoy and Andersson, Abu Dhabi's qualifying dominance ended, Torrente and Thani Al Qemzi four and five, Sami Selio in sixth.
For 15 laps the race belonged to Chiappe, out front uncatchable untouchable and then the expected, his Evian jinx struck again a blown engine he was out.
For the second Grand Prix in a row it was five fighting for three podium slots; Andersson held off Torrente, he held off teammate Al Qemzi who held off Stromoy – Selio in contention and pushing in fifth until trim issues ended his hopes – just 6.14s separating the top four at the chequered flag.
Drive of the day for 24 of 40 laps went to Francesco Cantando, up from 19th to eighth before being side-lined with a technical issue, Alex Carella ending his run of seven DNFs in sixth behind the ever consistent Morin. Greg Foster picked up his first championship points, Bartek Marszalek a second successive top ten finish. Duarte Benavente grabbed his first points of the season, Erik Stark two more despite finishing with half his dash in his lap!
Next stop for the UIM-F1H2O tour is China, the drivers' championship is wide open, Abu Dhabi in control of the Teams Championship on 62 points, 30 clear of Team Amaravati, Emirates Racing in third with 24.
2019 CHAMPIONSHIP STANDINGS:
1 Shaun Torrente (usa/*uae) – 35pts
2 Jonas Andersson (swe) – 32pts
3 Thani Al Qemzi (uae) – 27pts
4 Marit Stromoy (nor) – 16pts
5 Peter Morin (fra) – 16pts
6 Bartek Marszalek (pol) – 8pts
7 Alex Carella (ita/*uae) – 5pts
8 Greg Foster (usa) – 4pts
9 Ahmed Al Hameli (uae) – 4pts
10 Erik Stark (swe) – 3pts
(* international racing licence)
For full classifications: