September 21, 2018
TORRENTE HEADS STARK IN ABU DHABI ONE-TWO IN PRACTICE
F1H2O
*Team Amaravati's Andersson third quickest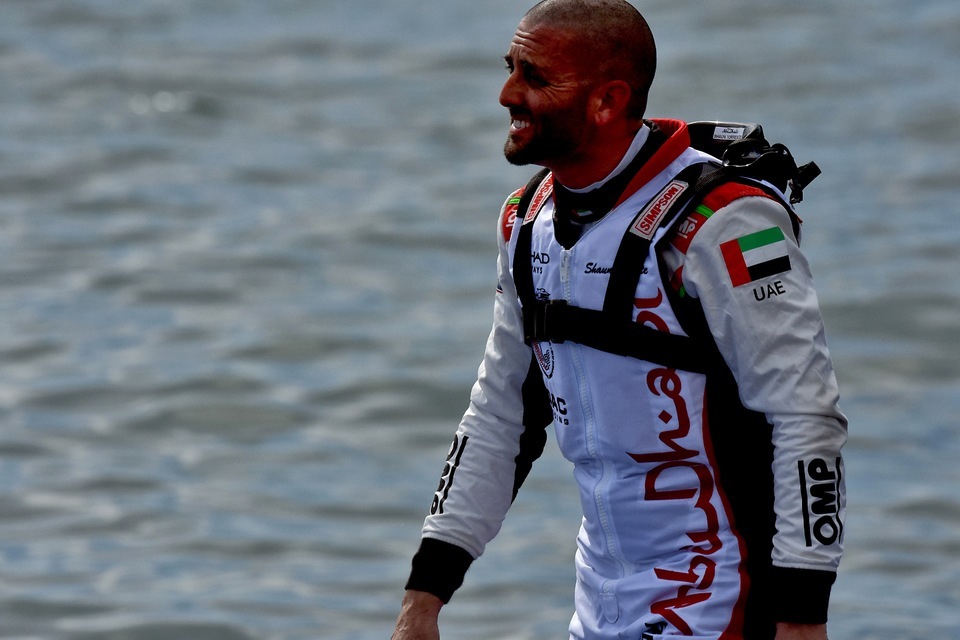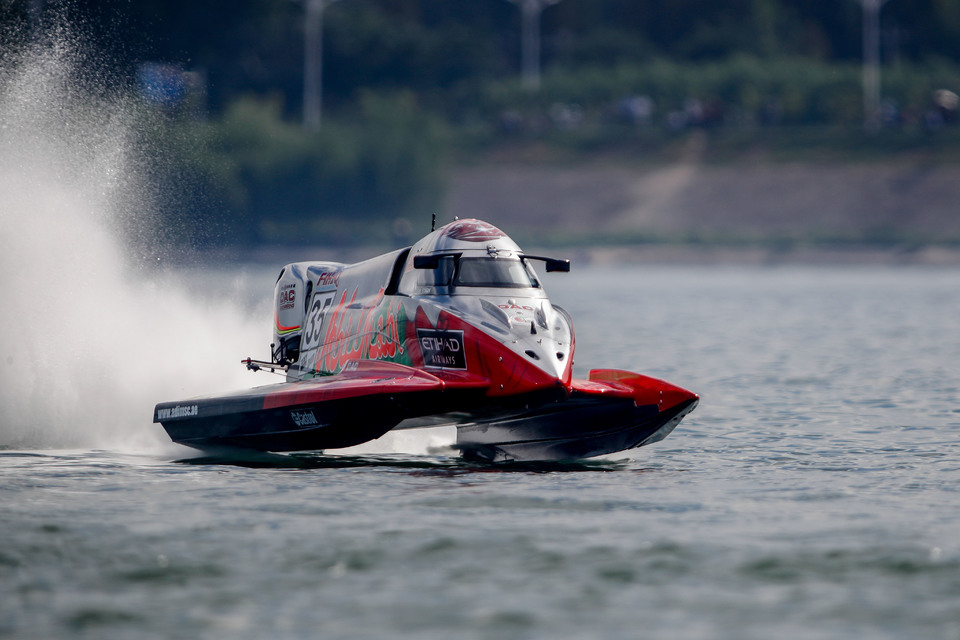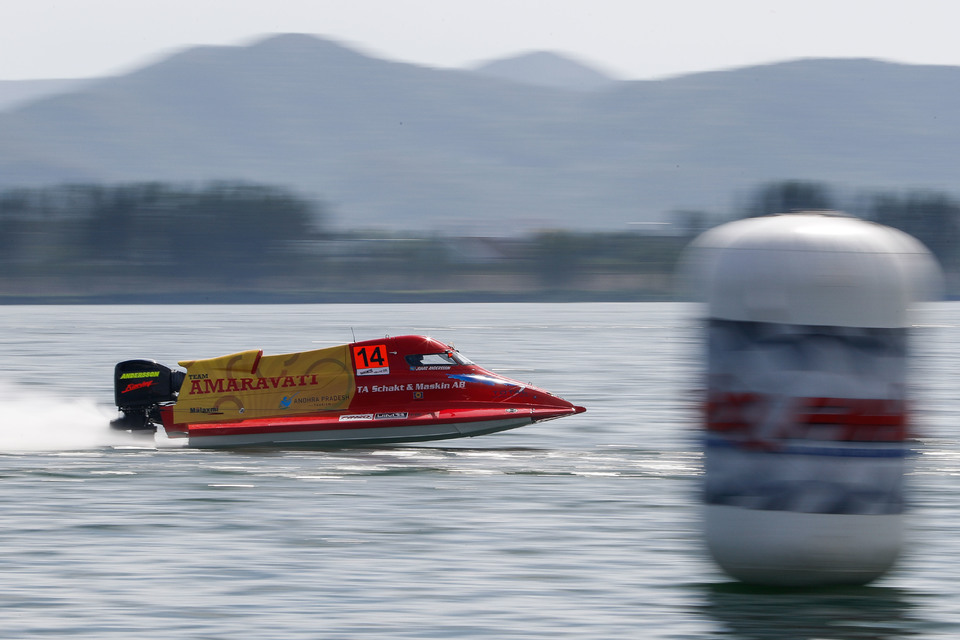 Friday, 21 September, XIANGYANG (China): Team Abu Dhabi was once again the dominant force when drivers got their first experience of the 2.23km, 7-pin circuit on the Han River ahead of this weekend's UIM F1H2O Agile Grand Prix, Xiangyang, with Shaun Torrente posting the fastest time in this afternoon's 90-minute practice session. "This afternoon was really just about checking that the engine was running well but at the same time not trying to show too much," Torrente said. "We tested in Italy before coming here and everything went well. It's a good feeling when you know where you sit with the boat and know what your best set up is and you just hope it is going to be good enough."
Torrente traded times at the top of the time sheets early on with teammate Thani Al Qemzi before posting the fastest time with a 55.39s lap to seal top spot, edging out a late challenge from teammate Erik Stark by 0.25s who, like Torrente, was holding back. "It was a good afternoon, everything worked well and I think we have a more to come but I don't know who has more. There's a bit of cat and mouse going and for sure there is more to come from all of us." said Stark.
Any hopes of an Abu Dhabi lockout of the top three spots was ended by Jonas Andersson, running in the colours of Team Amaravati for this first time and snatching third place by a tenth from Al Qemzi with a 55.95s lap, teammate Erik Edin again in the mix in sixth. "The boat, the engine which is one of four I have worked on since the last race and props are feeling really good but actually I didn't drive so well," said Andersson. "The course is quite easy to drive but it might make qualifying interesting because it is quite big and easy to get a clean lap in. We will see."
After running outside the top ten for the majority of the session, Victory Team's Ahmed Al Hameli left it late before making up places with a 56.11s lap to go fifth quickest in the latest evolution Victory hull. "Unfortunately we started with some practice engines to test a few things but it wasn't working so we switched Ahmed to a race engine and the improvement was immediate despite the propeller being a little small," commented team manager, Scott Gillman. "But we now know the direction we need to go for him and Alex [Carella] and we feel confident we will be up to the front tomorrow."
CTIC F1 Shenzhen China's Philippe Chiappe has ground to make up after only managing to go seventh fastest despite running the most laps of the session, 36, with racing manager Philippe Dessertenne not giving too much away but pointed out that he [Chiappe] was not running his number one engine and that they had work to do. F1 Atlantic's Grant Trask was another to make the most of the afternoon running 34 laps, which paid off, moving up into eighth spot in the closing stages ahead of Marit Stromoy who said she was more than happy with the set ups she tried and that there was more to come, Francesco Cantando completing the top ten in his Blaze.
FIRST PRACTICE – results (top ten):
1. 6 Shaun Torrente (usa) – 55.39s
2. 35 Erik Stark (swe) – 55.64s
3. 14 Jonas Andersson (swe) – 55.95s
4. 5 Thani Al Qemzi (uae) – 56.01s
5. 3 Ahmed Al Hameli (uae) – 56.11s
6. 15 Erik Edin (swe) – 56.15s
7. 7 Philippe Chiappe (fra) – 56.19s
8. Grant Trask (aus) – 56.22s
9. Marit Stromoy (nor) – 56.54s
10. Francesco Cantando (ita) – 57.28s
For full classifications:
https://www.f1h2o.com/results/2018/grand-prix-of-xiangyang/f1h2o