November 16, 2018
TORRENTE TOPS TIME SHEETS IN PRACTICE
F1H2O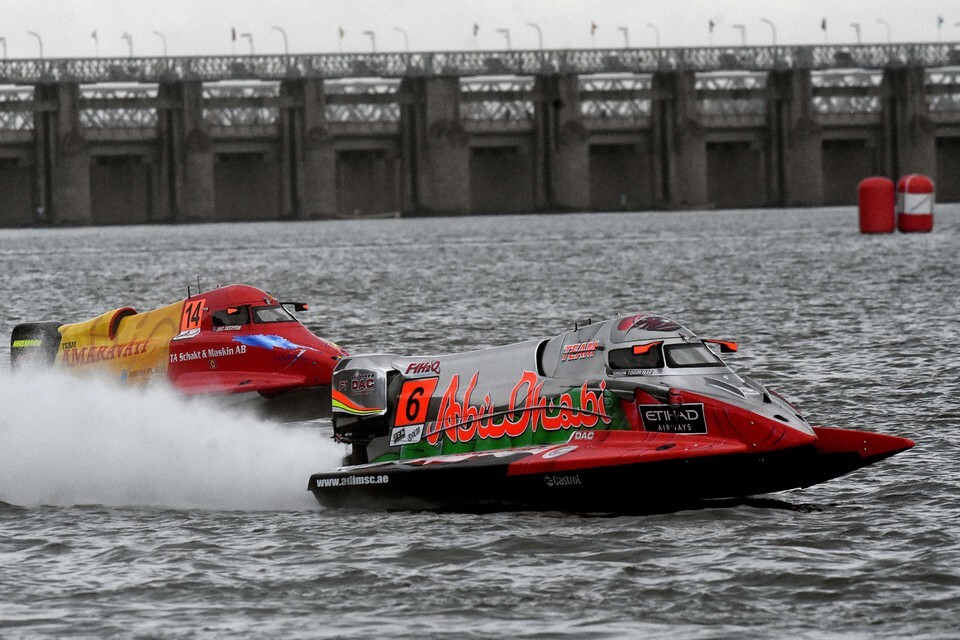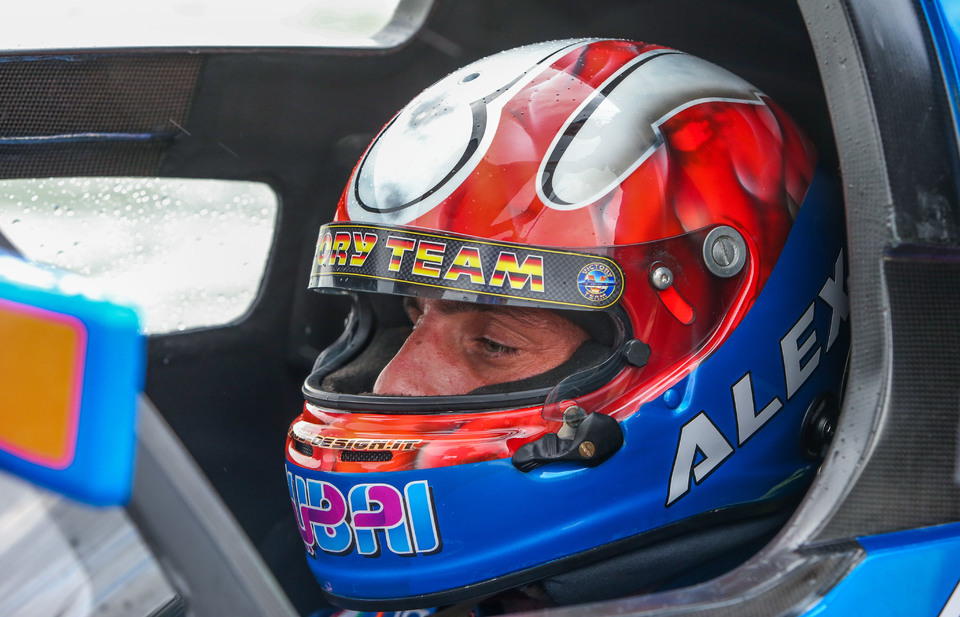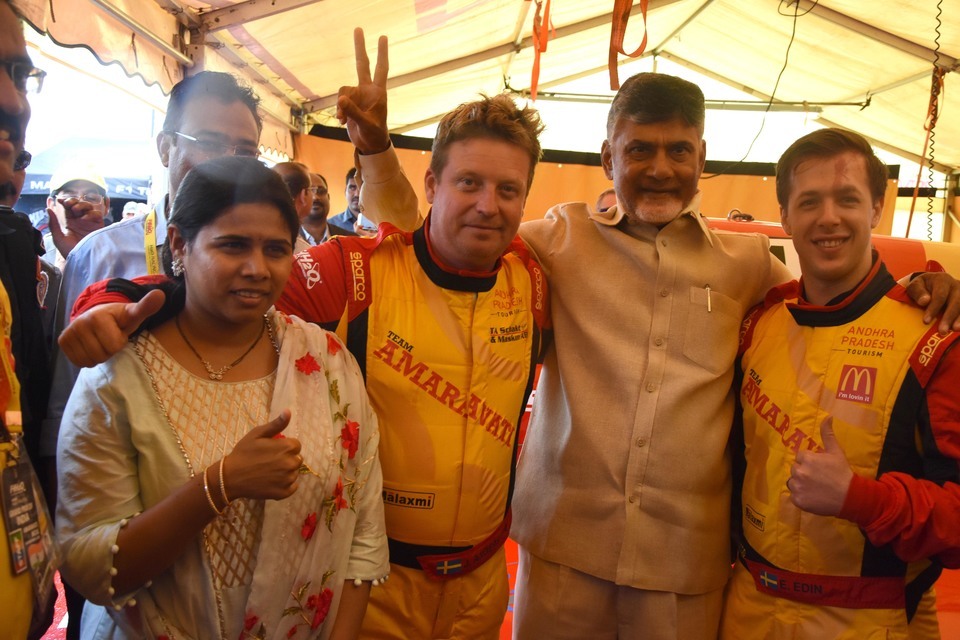 Friday, 16 November, AMARAVATI (India): Shaun Torrente laid down his marker ahead of this weekend's UIM F1H2O Grand Prix of India in Amaravati, topping the time sheets in today's 90 minute extra free practice session.
The best of the Team Abu Dhabi trio, Torrente ran 16 laps with a best time of 45.64s around the 2.125km 5-pin circuit on the Krishna River, I.40s quicker than teammate and championship leader Thani Al Qemzi. "The session went well and backed up the testing that we did earlier this month in Abu Dhabi," Torrente said. "I didn't have to run too many laps and the engine is not a 100 percent yet and as it was practice I didn't want to push too much or take any risks. Now we just have to try to figure out what the weather is going to do over the next couple of days. Today it wasn't great!"
Erik Stark who sits between the two in the overall standings was limited to just two laps due to an electrical issue and failed to post a competitive time.
Jonas Andersson gave the enthusiastic home crowd something to cheer posting a 46.25s lap in his Team Amaravati DAC to go second quickest, 0.61s off top spot, with teammate Erik Edin struggling with engine issue and down in 14th. "I took it easy at the beginning and was struggling to find the right setting on the engine but in the end it was good," he said. "Now I am just going to check everything is okay and decide which engine to use tomorrow."
Alex Carella gave Victory Team a much needed boost of confidence running 32 laps in the new boat and setting the third fastest time of the session with a 46.58s lap, teammate Ahmed Al Hameli four-tenths back in eighth. "Today was really encouraging for us. I have a very good feeling in this new boat which we tested in Dubai and then shipped out here," said Carella. The set-up was pretty good and I just really felt comfortable in the boat. For me it is the best boat we have run this season."
Despite some issues with a power drop off when she went tight into the turns Emirates Racing's Marit Stromoy was still able to pull off the fifth quickest time with a 47.13s lap and edging teammate Bartek Marszalek by 0.06seconds.
Peter Morin was the best of the CTIC F1 Shenzhen China duo in seventh with Philippe Chiappe in tenth and ahead of Mad Croc BABA Racing's Sami Selio who ran both his boats and was relieved to get through a session without breaking anything.
Today's session, which marked the return of the UIM F1H2O World Championship to India for the first time in 14 years, was flagged off by the Chief Minister of the State of Andhra Pradesh N Chandrababu Naido, who was accompanied by Nicolo di san Germano, President of H2O Racing and Dr. Raffaele Chiulli, President of the Union Internationale Motonautiqe (UIM), the sport's World Governing Body and who was recently confirmed as the new head of The Council of the Global Association of International Sports Federations (GAISF).
Saturday's practice session is at 11:15hrs [local] with BRM Official Qualifying starting at 15:30hrs.
For full classifications:
https://www.f1h2o.com/results/2018/grand-prix-of-india/f1h2o