November 15, 2018
ABU DHABI TRIO LOOKING TO EXTEND ADVANTAGE IN TITLE RACE
F1H2O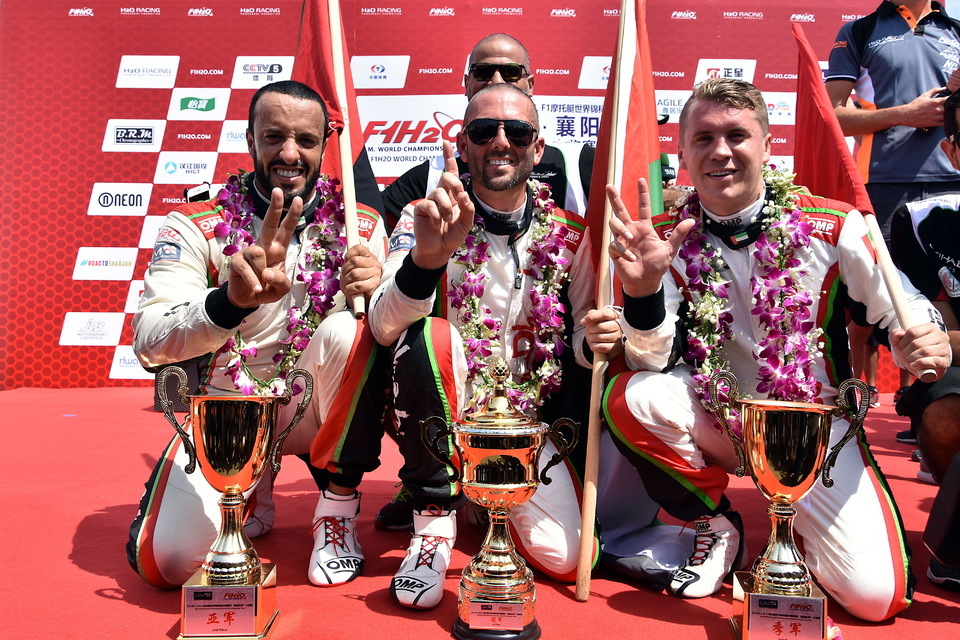 Thursday, 15 November: Abu Dhabi's Thani Al Qemzi, Erik Stark and Shaun Torrente will be aiming to extend their points' advantage in the drivers and teams championship standings when racing rivalries resume at this week's UIM F1H2O Grand Prix of India, Amaravati on 16-18 November, round 5 of the UIM F1H2O World Championship.
Abu Dhabi has dominated the podium this season hogging 9 of the 12 available slots including two successive podium-lockouts in France and China and whilst Erik Stark and Shaun Torrente have two wins and a third apiece, it is Thani Al Qemzi who leads the title race, his three podiums and a fourth putting him in top spot on 54 points with just two points separating the trio. "We tested for a few days in Abu Dhabi before making our way to India for the race. This race is about the team. We need to prepare well, all of us, so that we all have chance to win. Whoever wins, wins. That's okay. The feeling in the team is great and we are just looking forward to the race in India and continuing this amazing season."
All four wins this season - and in fact for the last nine Grand Prix - have been won from pole with Torrente the last man to win and not win from pole when retiring from leading the race in Portugal in 2017.
Earlier this week Erik Stark's pre-race preparations and 31st birthday celebrations took a slight turn for the worse after the Swedish driver, who has a nut allergy, suffered an adverse reaction after eating his birthday cake and ended up in a local hospital but is now fully recovered.