November 27, 2021
UNSAFE WEATHER CONDITIONS POSTPONE QUALIFYING FOR GP OF PORTUGAL!
F1H2O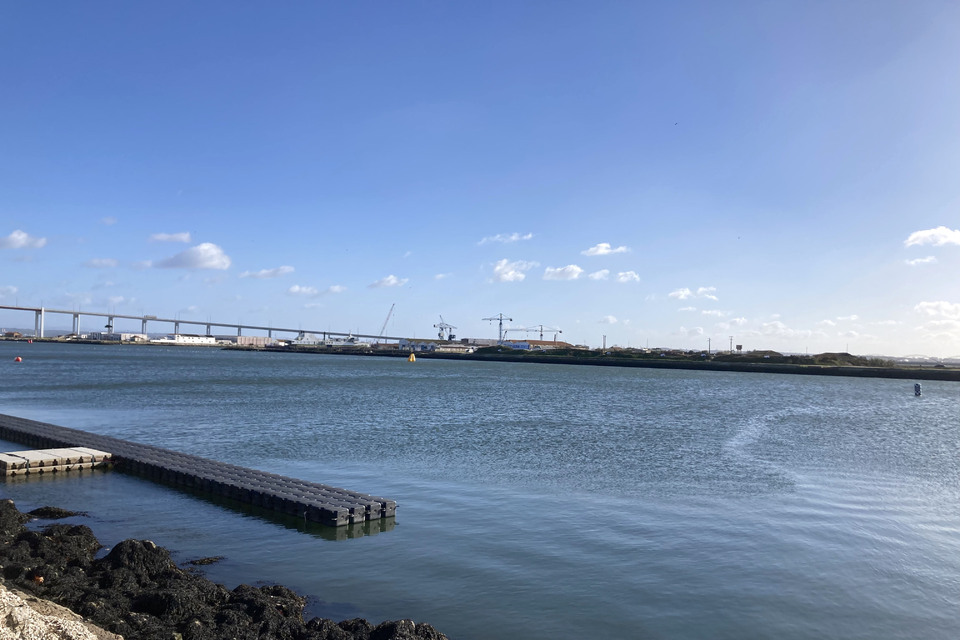 Saturday 27 November: FIGUEIRA DA FOZ, Portugal: After holding a morning warm-up session on the Mandego River which saw only a handful of boats making their way out on to the race circuit with crosswinds approaching 25 knots and gusty winds it was determined that this afternoons official Qualifying session to determine tomorrow's Grand Prix of Portugal would be postponed to tomorrow morning leading up to Sunday's 15:30 UTC start for the final round of the 2021 U.I.M. F1 H2O World Championship for powerboating.
"The conditions are forecast to remain in such a manner that we deemed it unsafe to hold official Qualifying and delay it until tomorrow morning," stated U.I.M. Race Director Luis Miguel Martins Ribeiro.
"We will begin the schedule at 10:30 am local time tomorrow morning and keep the normal Grand Prix schedule following this session. If however, it is deemed that it is still unsafe we will then use drivers championship points to determine the starting grid for the Grand Prix if forced."
Tomorrow's 20th Grand Prix of Portugal will mark the third and final round of the 2021 U.I.M. F1 H20 World Championship with two-time defending World Champion Shaun Torrente of Team Abu Dhabi leading his teammate Thani Al Qemzi by just three points with a group of drivers still in with a shout for the title. Stay tuned.