July 17, 2015
VETERAN AL QEMZI BACK IN TEAM ABU DHABI LINE-UP!
F1H2O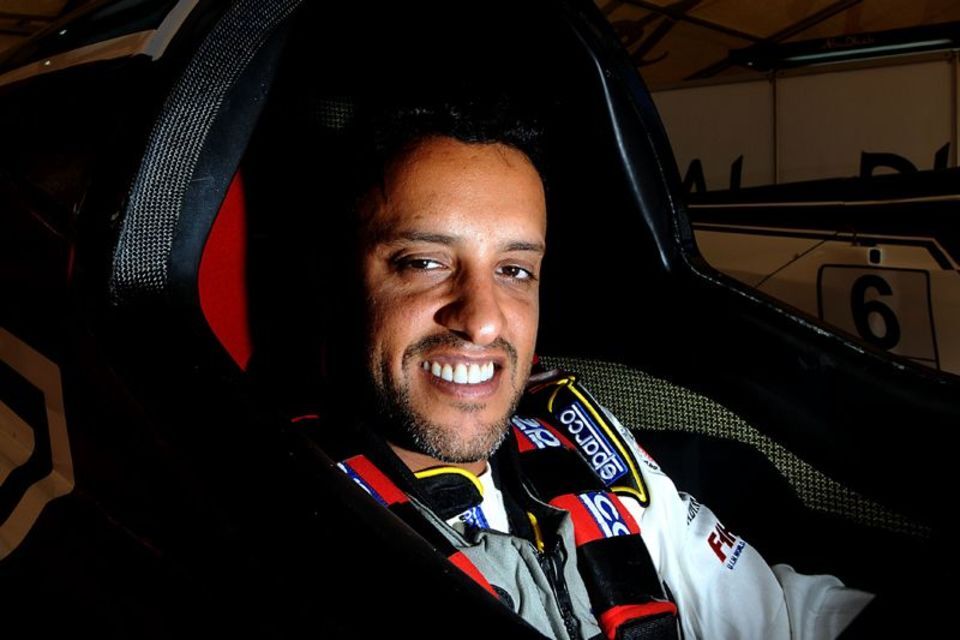 ABU DHABI - 17 July, 2015 - In what is already being labeled as a season of "musical chairs", the 2015 UIM F1 H2O World Championship for powerboating has been awash and full of surprises and we're only coming up to our third race of the season with the 14th Grand Prix of Portugal in Porto on the 1st and 2nd of August.
Well, it's time to add another twist to the tale.
The latest big news on the driver "merry-go-round" is that Team Abu Dhabi has come to an agreement with their second driver, the veteran Thani Al Qemzi whom returns for the first time this season after missing the first two events and who is beginning his 15th full-time F1 H2O season.
The 36 year-old driver from Abu Dhabi has 111 career starts, which is the fourth most active in the paddock and who is chasing his first victory since Sharjah in 2012. Thani, had one podium a year ago in China with a third place finish and was ninth overall in the Drivers Championship, despite racing in just three events in 2014.
"I'm excited about returning and am well rested and ready to go after my eighth career victory," said Thani. "I've got a lot of happy memories in Portugal, I won there in 2009 and I've had five top-five performances in 10 career starts in the country. So, I'm ready to make an impression right out of the gate."
The driver who started his career back in Sharjah in 2000, finished runner-up in the championship to his new Team Manager Cappellini when he scored a 143 points. Over 14 previous years he has accumulated 669.5 points with 27 trips to the podium along with 47 top-five appearances.
He replaces the young David Del Pin of Italy, as the rookie 24 year-old pilot who had a nice ninth place finish at the season opening event in Doha, struggled in Evian and caused major damage to the number five hull when he took out a buoy on the opening lap of qualifying on Lac Leman and has been now moved to the reserve role on the squad.
This year, thus far, is one that will long be remembered on the tour for having new faces and established veteran drivers going to new places making the current racing paddock look totally different than the one we saw just eight short months ago at the final round of 2014.
The tremors of change, all started in February, with new leadership at Team Abu Dhabi taking place, with long time Team Manager Scott Gillman being replaced by his old racing rival and fellow "Hall-of-Fame" driver Guido Cappellini to run the F1 operation for the new season.
Since that blockbuster announcement, one team has disbanded while three new teams have emerged. Not to be outdone, another team changed it's name forcing long time followers of the series to re-think the notion that the sport is slow to create new blockbuster changes. Surprise...
Team Abu Dhabi, which many now consider to be the "team to beat" since they added engine guru Brendan Power. The native from Australia who makes his home in Florida, signed up, after the Qatar Team that he helped manage and built engines for so many years disbanded shortly after their Doha race in March.
Brendan, along with his three-time World Champion driver Alex Carella, whom he built engines for and who "jumped ship" to join the Team Abu Dhabi organization back in February, have now been reunited and looking for more glory.
Their goal of winning the first time working together was de-railed in Evian, France last month when Carella, who thought he had won the event, was taken off the podium when in post-race inspection his Mercury engine was declared "outside the limits" by the UIM inspectors and thus disqualified gaining no points.
Back to basics, Team Abu Dhabi now gets ready for final race in Europe on the schedule. It's off to the coastal city of Porto in Northwest Portugal keeping the tradition alive by returning for the first time to the country in four years.
Drivers from as many as 12 different nations get ready for a weekend full of activity hosting official qualifying at 17:00 local (18:00 GMT) on the 1st of August and the 14th Grand Prix of Portugal at 18:00 local (19:00 GMT) on the 2nd of August.
Catch up with the latest news by going to tours official website at www.f1h2o.com leading up to the Grand Prix of Portugal in the lovely medieval Ribeira district of the country.
Be In The Know - With F1 H2O!