February 27, 2018
VICTORY TEAM UNVEILS CUTTING-EDGE 2018 CHALLENGER
F1H2O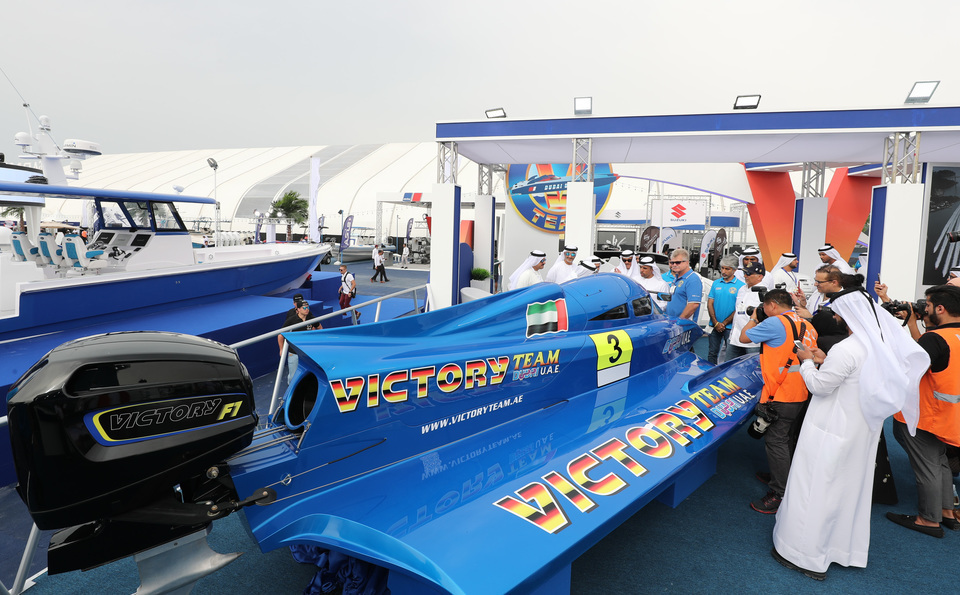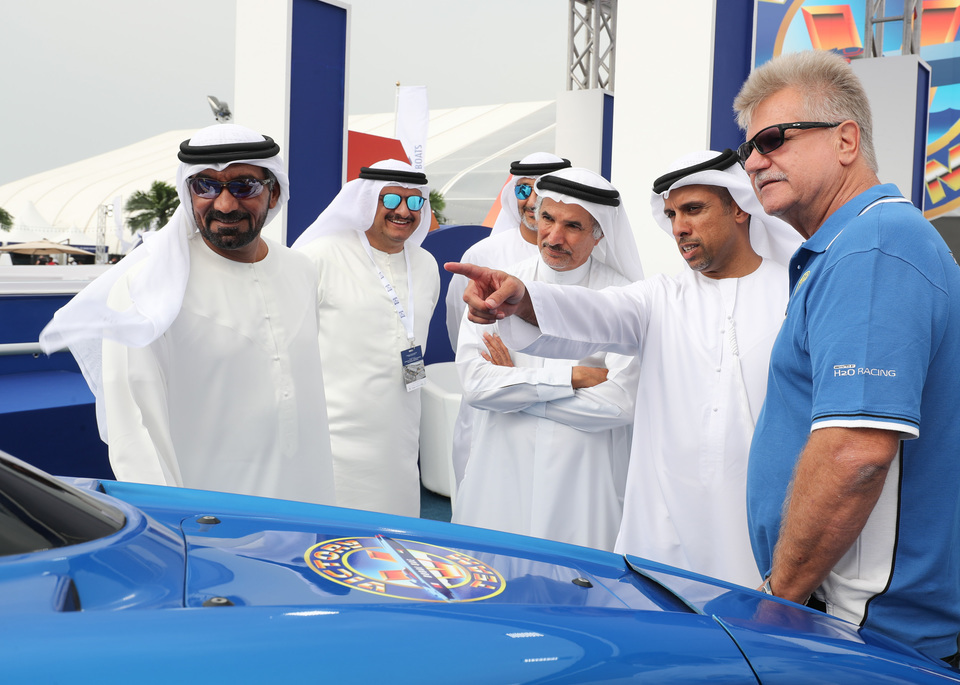 Tuesday, 27 March: UAE-based Victory Team has unveiled its latest high-tech F1H2O powerboat that embodies the same cutting-edge engineering as the legendary Emirati squad's multiple-title-winning offshore powerboats and could be one of the leading contenders in the 2018 UIM F1H2O World Championship.
Underpinned by a high-strength hull constructed from carbon fibre, Kevlar, synthetic fibre, Airex and Nomex, the boat is not just extremely rigid, it's also ultra-light.
Fully designed and manufactured by Victory Team at its Dubai headquarters, the F1H2O boat is powered by a 2.5-litre two-stroke Mercury engine that pumps out 400hp at 9,500 rpm. It can accelerate from 0-100km/h in just four seconds and is capable of reaching 220km/h flat out.
Given that Formula 1 powerboats must conform to tight guidelines, the difference between the winning boat and the rest is the creativity in its design and accuracy/precision of its manufacturing. Chairman of the Board of Directors at Victory Team, HE Huraiz Al Mur Mohammad Bin Huraiz, says the fact that the F1H2O powerboat is designed and manufactured in-house by the Victory Team means they have the know-how to modify it within the rules and regulations to produce a winning boat. "As the flagship UAE team we want to be No 1 at all times," he said. "We are looking forward to competing in the 2018 F1H20 World Championship and the season ahead looks very promising. At the moment there are seven rounds in the championship, but that should grow to 8-9 races in the next two years. This will enable us to showcase Victory Team in many different venues around the world."