February 28, 2018
ALEX CARELLA JOINS VICTORY TEAM
F1H2O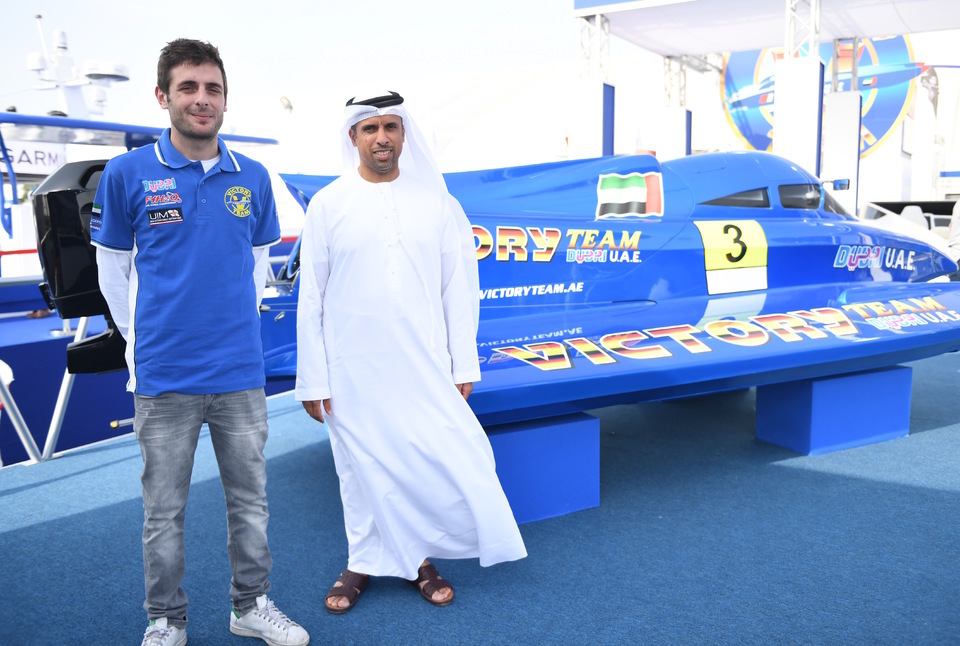 Wednesday, 28 February: After months of speculation it is now official, four-time world champion Alex Carella has joined Victory Team.
The 32-year-old Italian ace brings a wealth of experience to the team, and he's confident the new partnership will lead to more championship success. "I'm joining Victory Team firstly for the excellence and the professionalism of this team and secondly because they have been a leading force in the world of powerboat racing for years and for me it's a dream come true to finally come on board and be a part of this team," said Carella.
"After speaking several times with the Team Manager Scott Gillman, I felt the Victory Team would provide me with the platform to go racing with the spirit with which I always loved to race. There is a true family spirit in the Victory Team and I'm sure with this feeling I can come back stronger than before, racing in the best way I can.
"Also, being a part of the new boat project is exciting me so much. It is a big challenge developing a new boat, and working hard to make it the fastest one, but I'm sure that with the team of true professionals that Victory has, we can make it happen together."