June 8, 2015
POLISH STAR BARTEK MARSZALEK RETURNS TO F1!
F1H2O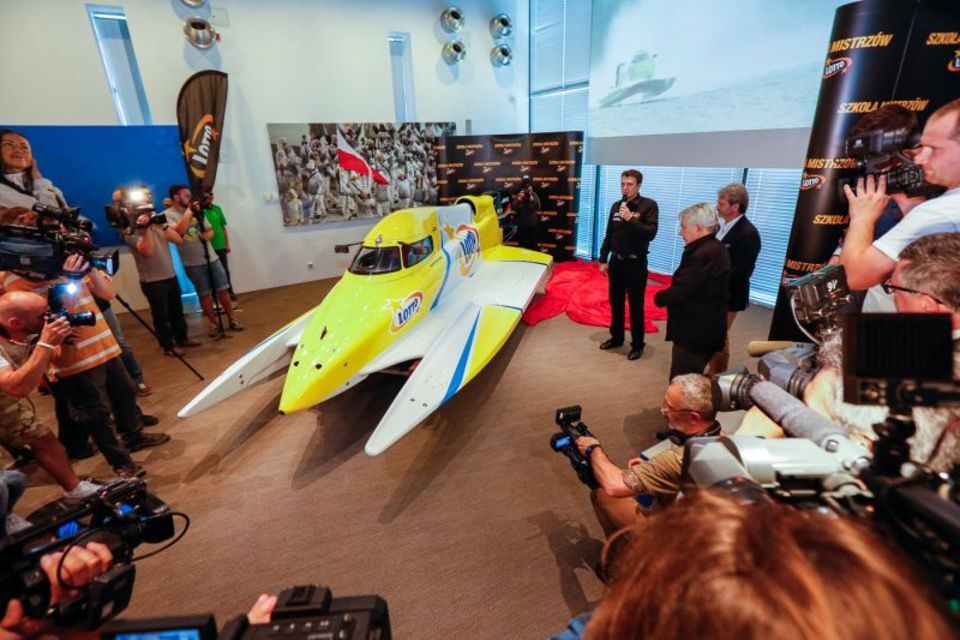 ABU DHABI - The first Polish driver to ever race on the UIM F1 H2O World Championship tour Bartek Marszalek announced this week that he will return to the series and once again be a member of the Motorglass F1 Team as their third driver beginning at the Grand Prix of France on the 26th thru 28th of June in Evian.
The 31 year-old competitor from Warsaw will be making his 15th career start as he searches for his first top-three podium teaming up with veteran Francesco Cantando of Italy and Austrian rookie Bernd Enzenhofer making the Motorglass F1 organization from Milan, Italy the largest team on the tour with three drivers for the 2015 campaign.
"I'm so delighted about returning to the Motorglass F1 Team and the F1 H2O series," stated Bartek. "Racing with the Cantando family is always something I look forward to be doing on race weekends and I'm excited to get to know fellow teammate Bernd a little better as well. All in all, I think it will be a great fit."
"Having Bartek back is a giant plus for our team," said the 19 year F1 racing veteran Francesco. "He brings a lot of positive energy and generally has a good "vibe" about him throughout the weekend which is always important when you have so many people working in one group as large as our organization."
"Now, or next mission, is to hopefully get both Bartek and me on the podium together. This would be a giant step in our program but one I feel can happen this season if we keep on working towards this goal."
The 12-time race winner, Cantando, along with his pair of young and unexperienced drivers, will now take on the undaunting task of racing on a challenging six-pin circuit on the south shore of the giant and historic Lake Geneva in Eastern France in less than three weeks time.
Bartek, who has raced a wealth of other classes working to F1, including Formula 250, 350, F4 and F2 has also raced endurance racing during his career and comes from a family where his father was a world champion competitor in the sport as well.
When the Pole isn't racing his love for tennis and fishing occupy his time between races.
With the addition of Bartek back into the UIM F1 H2O World Championship line-up, drivers from 10 countries are expected to line-up in Evian, for the 19th Grand Prix of France on the weekend of the 26th thru 28th of June with official qualifying for pole position taking place at 16:25 local (15:25 GMT) on the Saturday, the 27th and the second round of the 2015 championship taking place on Sunday, the 28th at 15:00 local (14:00 GMT) and 09:00 EDT on the East Coast of North America.
Be In The Know – With F1 H2O!